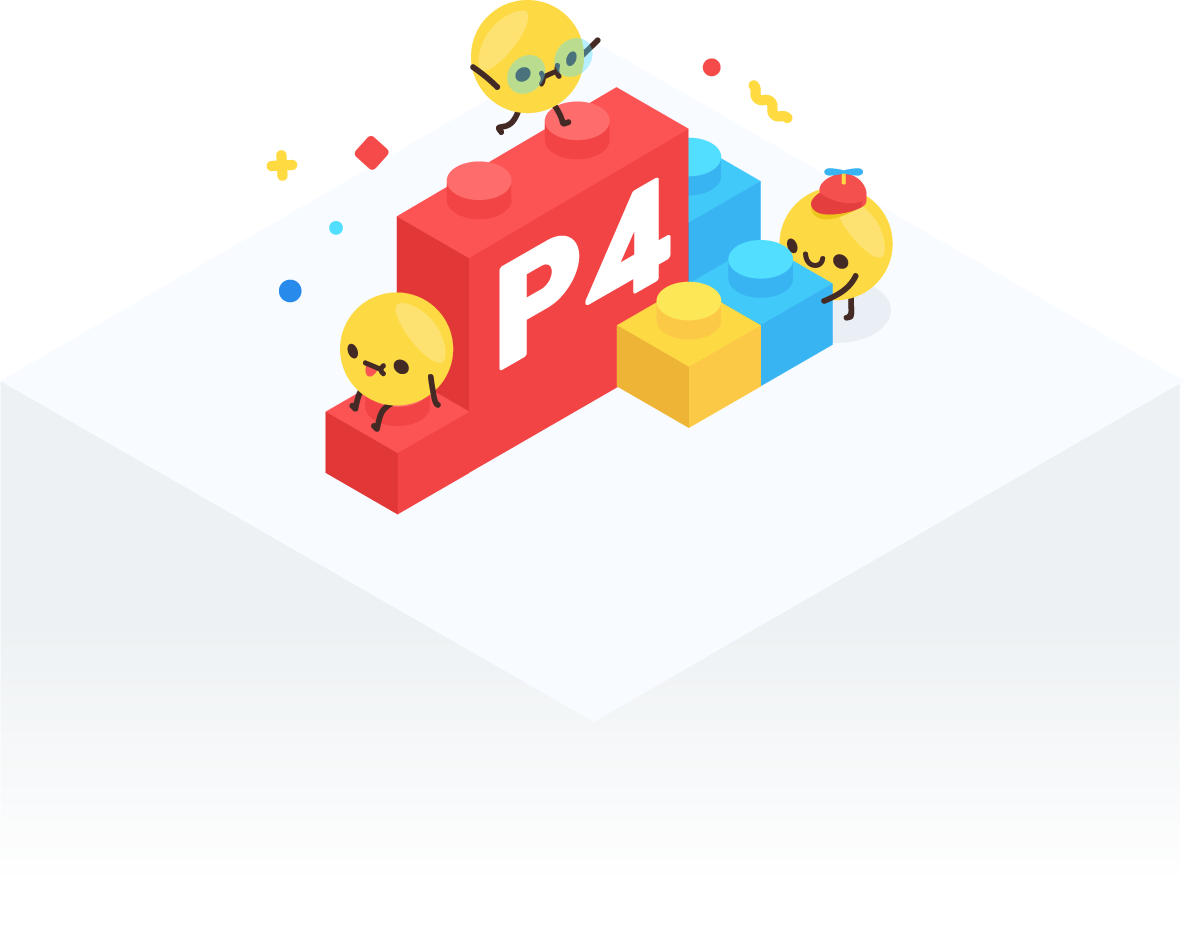 Primary 4 Science Programme
Nurturing Your Child to be an Inquisitive Learner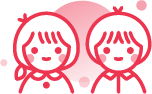 Primary 4 Science Tuition:
Looking For One That Works?
The Pique Lab's Primary 4 Science Program is specifically crafted to unlock your child's inquisitive mind through interacting with visuals and experiments which are closely aligned with the P4 Science Syllabus.
In each weekly 1.5-hour session, our specialists will engage your child through a step-by-step method of analysing each school's question for better clarity in the concepts taught. This will allow your child to grasp the way of tackling Science questions in a more efficient & accurate manner. Our specialists at The Pique Lab will guide your child in acquiring and applying the right answering techniques which they would need to safeguard themselves as they proceed on to the different levels.
We work towards inculcating a deep interest in Science in them and believe strongly in strengthening their Science concepts for a solid foundation. We support our students in their learning by providing comprehensive notes and school examination questions for better reinforcements.
Learning Progression At A Glance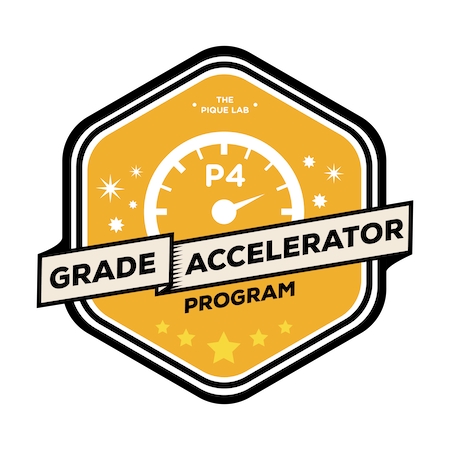 PHASE I: GRADE ACCELERATOR PROGRAMME™
The Grade Accelerator Programme (GAP™) is a weekly, 1.5-hour session where we focus on the application of the Science concepts on a wider range of questions. We will also explore more advanced techniques to prepare them for their upcoming examinations.
The GAP™ is an avenue for us to work closely with students on a weekly basis, where we can provide them the exposure that they require to succeed academically in Science. During the P4 GAP™, there will be in-class exercises and homework for our Primary 4 students.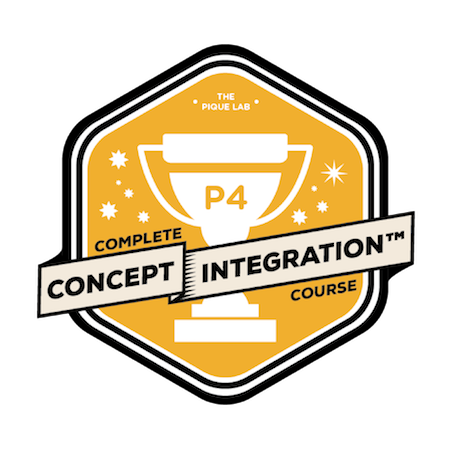 PHASE II: COMPLETE CONCEPT INTEGRATION™
The P4 Complete Concept Integration™ Science course focuses on the integration of the key science concepts for the major topics taught in Primary 3 and Primary 4.
During this 12-hour content-packed session, our specialists will be diving deep into the thought processes (i.e. how to think, concept linkages) and the answering techniques (template answers, key words and key phrases) for the these topics:
Session 1: Plants, Fungi, Bacteria, Animal Classification & Materials
Session 2: Digestive System, Body Systems, Plant Life Cycle
Session 3: Animal Life Cycle, Magnets, Matter
Session 4: Light Energy

Why Is The P4 CCI™ Science Course Compulsory When Your Child Joins Us?
Through our teaching experience, we have noticed that one of the key challenges for students who enrolled with us at a later stage is that they have missed out on the topics taught in the P3 GAP as well as from the previous months. As a result, students tend to be more "lost" during the examination revision phase in the weekly lessons.
During the June Holidays, we'll be able to leverage on the extra time we have with our students to consolidate their understanding of major P3 & P4 topics. By incorporating the P4 CCI Science Course as a mandatory part of our programme, this ensures that students in our weekly classes are able to gain access to the materials and methodology for the topics that was covered before they enroll with us and prevents them from having to play "catch-up" with the rest of the class.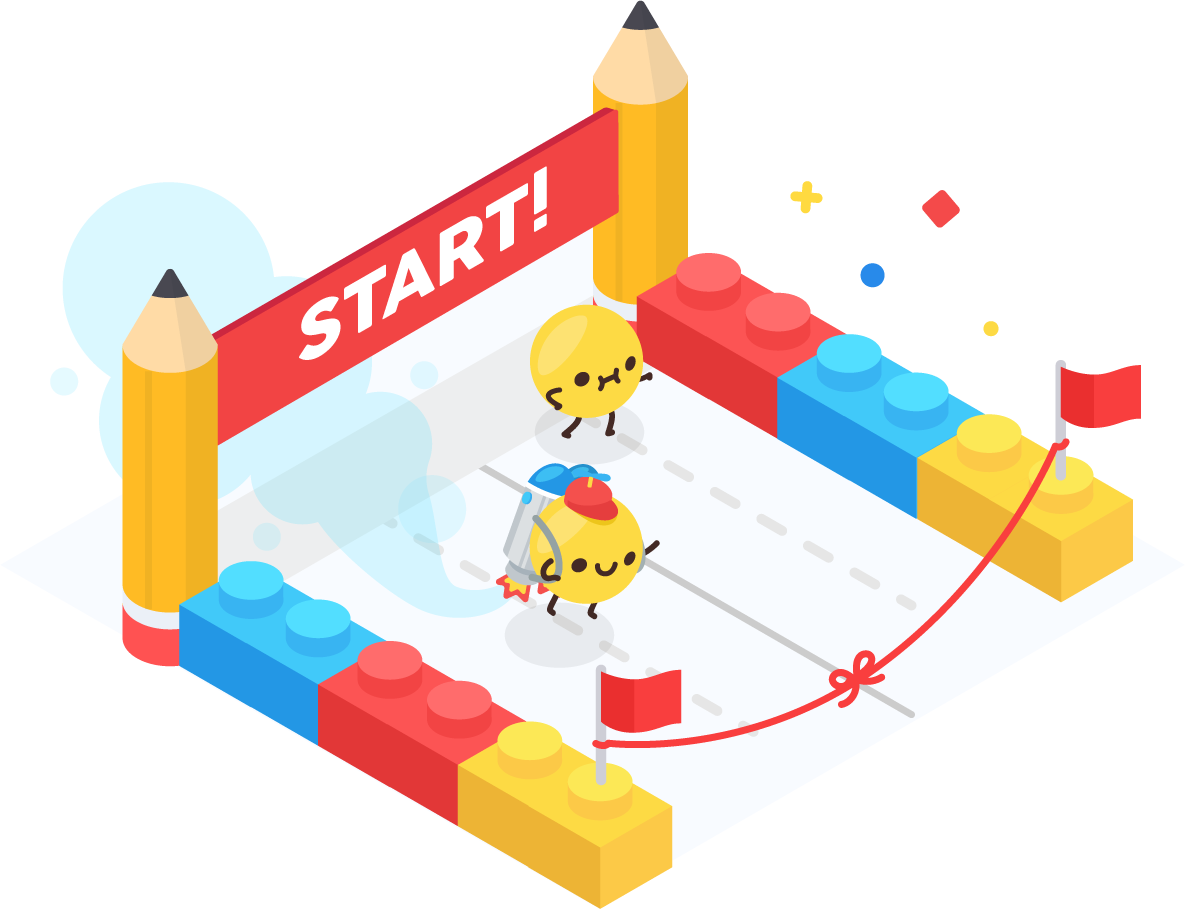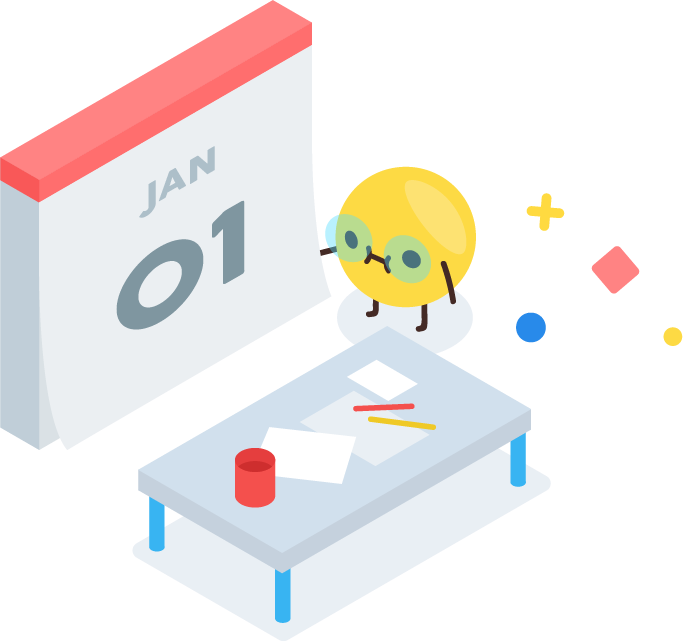 Our 2020 Primary 4 GAP™ Curriculum

MATTER

(DIVERSITY)
Properties of Matter
3 States of Matter & Their Properties
Application of Matter to Commonly Tested Questions

PLANT PARTS & WHAT THEY DO

(DIVERSITY)
Parts of the Plant
Functions of Plant Parts
PLANT CYCLE

(DIVERSITY)
Stages in The Life Cycle of a Flowering Plant
Germination & The Required Conditions
Function of Seed Leaves
Function of First/True Leaves


ANIMAL LIFE CYCLE (DIVERSITY)
3-stage Life Cycle: Egg, Young, Adult
3-stage Life Cycle: Egg, Nymph, Adult
4-stage Life Cycle: Egg, Larva, Pupa, Adult
Differences Between 3-stage Life Cycle & 4-stage Life Cycle


MAGNETS (INTERACTIONS)
Types of Magnets
Effects of Magnets
Creating Magnets
Destroying Magnets
Identifying Magnets
Types of Magnetic Materials
3 Rules of Magnetism

LIGHT ENERGY

(ENERGY)
Sources of Light
Properties of Light
Drawing Light Rays
Presence of Shadows
Determining Shape & Size of Shadows
Properties of Materials (Transparency)

HEAT ENERGY

(ENERGY)
Sources of Heat
Temperature
Heat Transfer
Effects of Heat
Amount of Heat in a Substance
Conductors of Heat
Heat Processes

P4 2020 Grade Accelerator Programme™ Details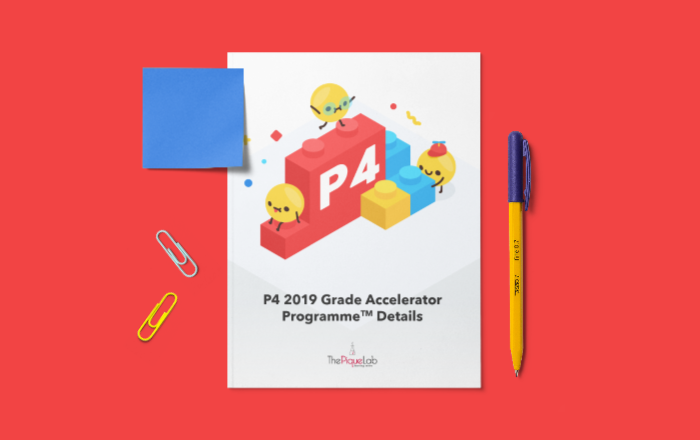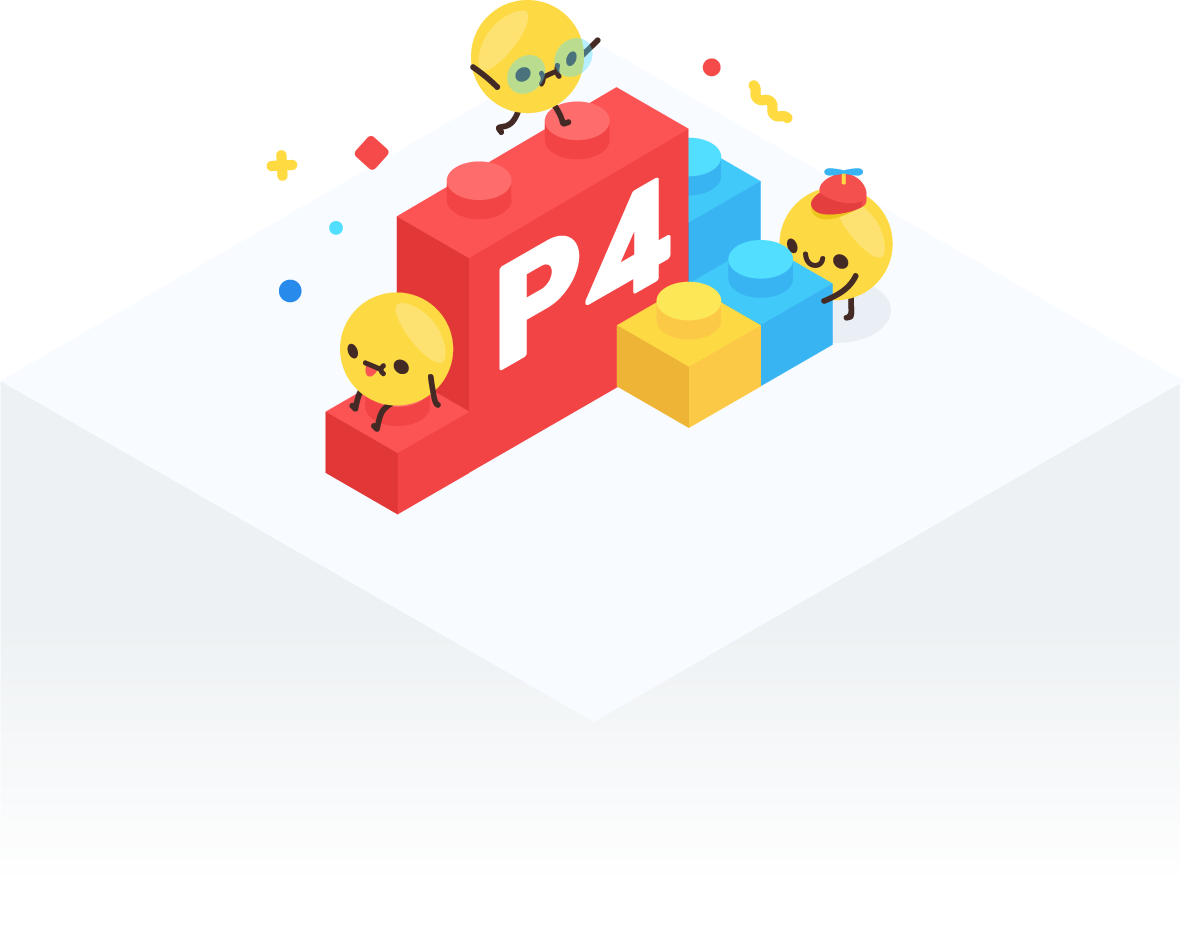 ​S$ 70*/lesson (includes materials) *term pricing applies
Mon 3.30PM to 5PM
Mon 5PM to 6.30PM
Tue 5PM to 6.30PM
Wed 5PM to 6.30PM
Thu 5PM to 6.30PM
Fri 5PM to 6.30PM
Sat 11AM to 12.30PM
Sat 3.30PM to 5PM
Sun 9.30AM to 11AM
Sun 11AM to 12.30PM
Sun 1.30PM to 3PM
Sun 3.30PM to 5PM
The following classes are currently full. If you are interested in any of these time slots, we can assist to place your child on the wait list after you register below.
Sat 9.30AM to 11AM
Sun 2PM to 3.30PM

Don't Just Take Our Word For It.
Here's What Other Parents Are Saying…
Well-written Notes!
Enzo enjoyed the classes & found it interesting. He looked forward to attending the sessions each week. The notes were also well written & the presentation was appealing & that made it interesting for the child!
Grateful To The Wonderful Teachers!
I'm really grateful to the wonderful Teachers at The Pique Lab for helping iron out some of the issues Max had with understanding some of the concepts and delivering his knowledge in providing the correct answers. Despite having to wake up early on a Sunday morning Max looks forward to his classes and enjoys the lessons very much. Through this understanding he has moved from a B to an A*. Thank you so much!
Answer With Ease!
My son used to have a lot of difficulties answering OE questions. Now he is able to answer with ease. They gave him standard template answers and help him to be able to construct the answer clearly. He is more confident in handling his Science paper now. Thank you!
Frequently Asked Questions
How are the fees computed for the P4 GAP™?
The Grade Accelerator™ Programme will be billed termly (i.e. every 3 months), in which you will be billed based on the number of lessons in each term. The fee of each lesson is $70 (nett – inclusive of GST). Each term, on average, works out to be approximately $840.
We have four terms in an academic year for Primary 4 students & they are segmented as the following:
– Term 1: January, February & March
– Term 2: April, May & June
– Term 3: July, August & September
– Term 4: October & November
If you were to enrol your child in the middle of the term, the fees will be pro-rated accordingly.
My child is very weak. Do you have classes catered specially for my child as I am afraid he/she will not be able to catch up with the pace of the class ?
We do not segregate the classes based on their ability.
The key objective of the GAP™ classes is to introduce and expose students to the various forms of writing and the techniques involved in tackling Science questions.
As long as our students can understand what is being taught in class, they will do fine. In such situations, we will advise on the suitability of our classes after your child has attended a trial session.
My child does not like to do homework. Will your programme still be helpful?
If your child is unwilling to cooperate with us, our programme will not be effective for him/her.
Completing their homework is an essential aspect of the learning process as it provides us the feedback on whether your child is able to apply the techniques and structures of writing independently.
This enable us to identify students who "fall through the cracks", allowing us to raise the challenges and difficulties faced by our students, prompting closer communication and cooperation between us and parents.
Do you offer trial lessons?
Yes, we do. We can arrange for a trial lesson at a concessionary fee of $70.
The purpose of the trial lesson is to allow your child to better understand the teaching pedagogy that is adopted at our centre without a long term commitment.
Can I start the P4 Science Programme without a trial lesson?
It is mandatory for prospective students to enroll for a trial lesson, prior to the commencement of lessons with The Pique Lab.
For us, we're all about the best fit. There are two main qualifying criteria when we shortlist students for our regular classes: 1) Learning Attitude, 2) Learning Aptitude (Ability)
1) A student with a good learning attitude and aptitude will be the best fit for our Science programme. We're best able to help him/her improve in the shortest period of time (In some cases, we've had students who saw their grades jumping from 70s to high 80s in less than 3 months)
2) A student with a good learning attitude and poor learning aptitude will eventually improve, so long as they put in the hard work to memorise, revise and apply what they learn. They'll probably take a longer time to absorb the subject matter, but we've seen them improve once they're equipped with the right skills to excel.
3) We've also worked with students with poor learning attitudes (i.e. lazy) and good learning aptitudes. Assuming that these students comfortable with the learning environment, we can try to work with them to overcome their learning challenges. However, a lot of effort is often required to get them to a state where they're ready to learn and improve. Parents usually commit for one term to assess if our classes work for their kids. In certain cases, we've managed to inspire and motivate them to change for the better.
4) The regular classes are not suitable for students with poor learning attitudes and aptitudes. In most cases, these students tend to be disinterested in the subject matter and have problems trying to pay attention in class. (Read more below on these students can be helped)
We recognise that our primary school Science programmes are not a one-size-fits-all solution for every student. While we strive to provide the best learning environment for our students, we also understand that not every student will benefit fully from our programmes. As such, we've decided to put in place a behavioural assessment during the trial lesson to quickly assess if the student has a higher propensity of improvement under our guidance.
During the trial lesson, the teacher is able to observe the student's performance and highlight any potential challenges so that parents can make an informed decision before committing to our regular classes. This is especially important as it is crucial for parents and teachers to align their expectations and work hand-in-hand to maximise a student's potential.
On the contrary, if a student exhibits signs of inattentiveness, disruption and/or laziness, it's not that he/she cannot be helped. Rather, a different learning approach should be adopted & it's typically best administered through a private 1 to 1 arrangement, which we do not offer at our centre. As different students have different learning needs, our role as educators is to find one that best fits them, so they can spend their time meaningfully every week.
Do you have lessons during holidays?
Lessons for Primary 4 students will take place from January till the last week of November.
Classes will still carry on during school holidays (i.e. March, June & September). However, if the lesson falls on a public holiday, there will be no class on that day.
The materials for that session will be given to students as homework & they will be reviewed together in class in the next session.
Do you offer make-up classes?
We allow three make-up lessons in a term [E.g. Jan – Mar (one term), Apr – Jun (one term), Jul – Sept (one term), Oct – Nov (one term)]The make-up has to be carried out within the same week in any of our existing group classes if there are available slots.
Please check with your dedicated Community Manager if you would like to arrange a make-up lesson.
If your child is unable to attend the make-up lesson in any of our existing group classes (despite having available slots), the materials will be handed to him/her in the next lesson.
My child is doing well in school. How would your centre help him/her to achieve or maintain his/her A*?
Students who have been scoring A*s usually understand the concepts completely and are able to articulate their thoughts most of the time.
We categorise these students as high-achievers or high-performers. From our observation, these group of students typically face two key issues:
1) Extreme Carelessness
They do not take time to read and analyse each question carefully and tend to speed read through the question, choosing the first option that "seems" correct.
They hardly annotate the diagrams and highlight keywords when attempting those questions, often misreading the question.
2) They Don't Know What They Don't Know
It is easy for students to clarify their doubts if they are aware of their shortfalls. Given that the margin of error to achieve an A* is very small, It is often challenging to identify their misconceptions before they surface and lose their precious marks in exams.
How We Help Them
To overcome these challenges, our students at The Pique Lab are trained to annotate on their diagram accurately and effectively, such that they are able to lift sections of the question to form the structure of their Science answers. Paraphrasing is a big "no-no" as students tend to distort the intention and explanation of their science answers.
Students will also gain access to ample practice of writing the "end to end" thought process when tackling questions, regardless of whether the question is a 1 or 2 mark question. As what we always emphasize to our students – "The questions during practice should only serve as a reference for practice. Writing in full would help you train your ability to tackle questions that require a longer elaboration to be awarded the full marks.
How would you assess my child? How do you know if he/she is progressing well?
During our lesson, our instructor will call on students randomly to answer questions. From your child's response, we'll have a brief idea of whether he/she is on the right track.
We assess from the following pointers:
– If your child knows the concepts
– If your child understands the concepts
– If your child is able to apply the concepts
We'll also have in-class diagnostic tests occasionally to assess their level of knowledge. Homework will also be given in our regular classes
After joining your classes, how can I assist my child to ensure that he learns most effectively?
We would like parents to assist us in their child's learning in the following ways:
#1: Ensure that your child completes his/her homework on time
Homework is an essential part of the "feedback system" to our specialists. Through our specialists' marking, we will be able to identify students who have not been able to execute the appropriate answering techniques independently.
#2 Review the corrections together with your child
We recognise that parents often find it challenging to coach their child on Science and we do not expect your to do so if your child is attending lessons with The Pique Lab.
However, we do hope that you can take some time to review with your child the mistakes identified through our marking. Your child should be able to explain what was missing in his/her answer. If it does not sound convincing, it is highly likely that your child needs to clarify those mistakes with their respective specialists again.
This reviews process helps us to avoid the situation where students make the same mistakes over and over again without gaining the insights to the areas of improvement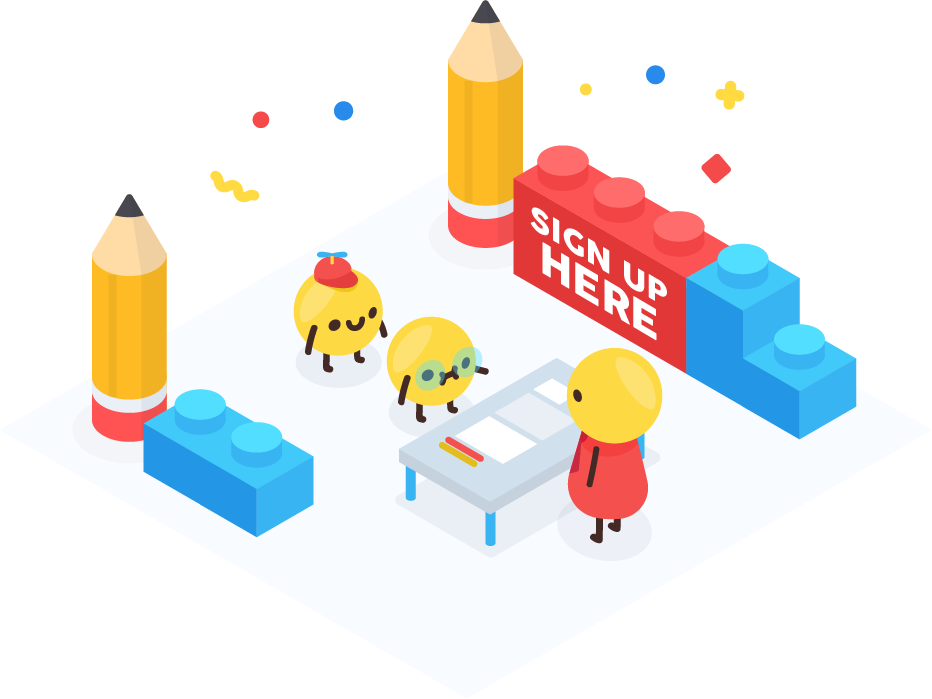 So, You're Interested In The P4 Grade Accelerator Programme™?
Mr Kenneth Mak
PSLE Science Specialist
Mr. Kenneth Mak is the co-founder & PSLE Science Specialist of The Pique Lab. When it comes to primary school Science, he is the go-to guy!
With more than 7 years of teaching experience, he has experimented with plenty of studying strategies, keywords & template answers. He knows what works for the student and what doesn't. Using the proven techniques from our Complete Concept Integration™ program, he has helped more than 80% of his students clinch As and A*s during the PSLE Science examination.
Seasoned by experience, he is known among parents for building rapport with his students & helping them achieve tremendous academic results in the shortest period of time.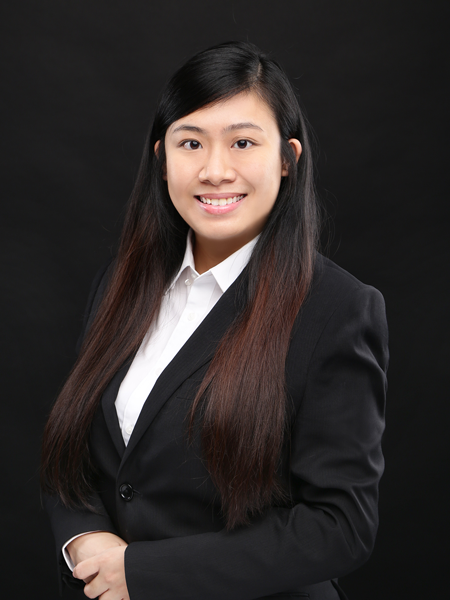 Ms Cheryl Ng
PSLE Science Specialist
Being a Chemistry graduate from National University of Singapore (NUS), she is competent in her knowledge of Science and is adept in linking scientific concepts to analogies. This helps to reinforce the understanding of her students and ensures that her students' interest are always sustained throughout the lessons.
Throughout her eight years of teaching, she firmly believes that learning should be fun and enjoyable but never a chore, so that her students will always look forward to her lessons. On top of her affable personality, her patience towards her students make her well-liked by her students and their parents.
Mr. Derrick Toh
PSLE Science Specialist
With a Bachelor's degree in Physics from the National University of Singapore (NUS), he has a good mastery of Science concepts and is fully equipped to clarify common scientific misconceptions among students. Over the past seven years, he has worked closely with primary school students with differing academic abilities.
He is well-loved among his students for his patience in guiding them through the thought processes and answering techniques required to excel in the PSLE Science examination. Ensuring that the students enjoy his lessons is his top priority. In order to do so, he constantly integrates real-life examples and stories into his lessons to pique his students' interest in Science.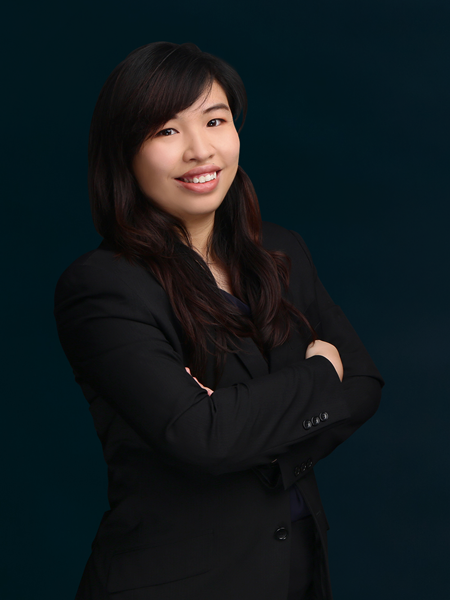 Ms Jolie Goh
PSLE Science Specialist
Ms. Jolie Goh is a PSLE Science Specialist from The Pique Lab.
Over the past 7 years, she has been proficient in showing her students how to apply scientific concepts to everyday phenomena while equipping them with the ability to relate once complicated scenarios to simple solutions. This has helped to inculcate the development of logic and critical thinking skills for her students.
As a graduate from the National University of Singapore (NUS), Ms. Jolie strives to achieve the amalgamation of academic excellence and essential life skills in her classroom. With patience and encouragement, she aims to foster confidence in her students and guide them through challenging topics and questions using proven methods. Her jovial disposition makes learning fun, jumpstarting her students' interest and enthusiasm for Science.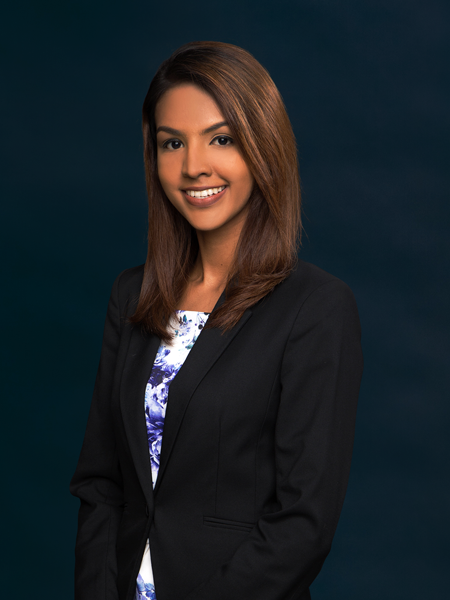 Ms Joanna Nazarene
PSLE Science Specialist
Ms. Joanna is a PSLE Science Specialist from the Pique Lab.
With a Bachelor's Degree in Chemistry from Nanyang Technological University (NTU), she is proficient in her knowledge of Science and is fully equipped to patiently guide her students with the understanding of the PSLE Science concepts and application questions.
Having 6 years of teaching experience, Joanna ensures that her students are engaged and excited to learn by creating an enjoyable and interactive learning environment for them. Due to her friendly personality and devotion towards teaching, she has established a remarkable rapport among her students and their parents.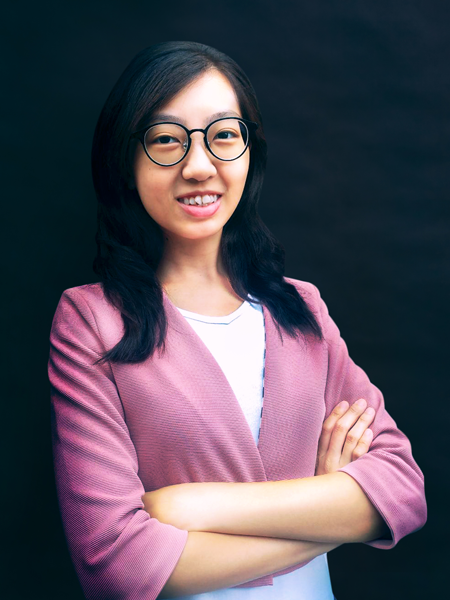 Ms Eunice Tan
PSLE Science Specialist
Drawing from her eight years of primary school science teaching experience, Eunice creates a fun and comfortable learning environment for her students through the interactive classes she conducts. With her degree in Life Sciences from the National University of Singapore, she is fully equipped to patiently guide her students through the thought processes required for PSLE science concepts and application questions.
Making sure that her students understand the content is her top priority. Thus, she is always encouraging them to think and to question, and constantly seeks to clarify any doubts her students have. She hopes that as they journey towards As together, her students will grow to love Science even more.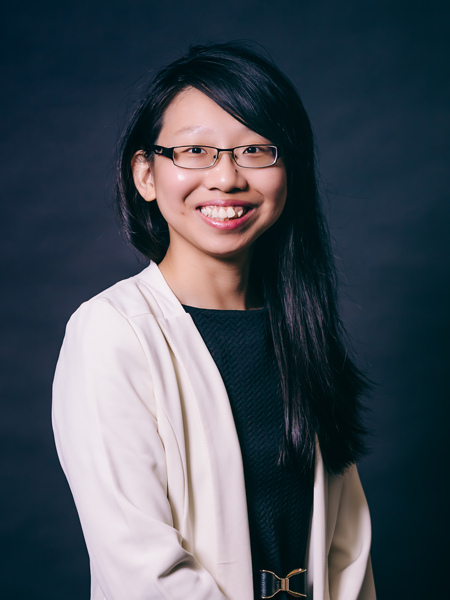 Ms Lim Zi Ai
PSLE Science Specialist
Over the past 10 years, she has worked with students from a wide spectrum of backgrounds – from the extremely weak to the highly gifted. This is accompanied by an impressive track record of having 80% of her students score As and A*s in the PSLE Science examination.
As a Psychology graduate from the National University of Singapore, she actively seeks to use child psychology techniques to get her students to be intrinsically motivated to learn Science. Her secret lies in helping the child rediscover their interest for learning through her wide arsenal of humorous and inspiring teaching methods.