P5/P6 Content Mastery Course
Become Great At Tackling Questions on "Matter"!
Discover the proven examination strategies & answering techniques used by over 7,836 primary school students to score A/A*s in Science! (AND how your child can do it too… with the right guidance!)
What Your Child Will Learn
During this 3-hour content-packed masterclass, we'll work closely with your child to improve his/her answering techniques to tackle questions on topic of Matter.
🎯 

Gain Exposure To The 8 Commonly Tested Questions On "Matter"
Our specialists have identified eight types of questions on Matter that are commonly tested in the Science examination paper.
Question Type 1: Size of the Solid
Question Type 2: The 'Syringe' Question
Question Type 3: The 'Tin Can' Question
Question Type 4: The 'Inverted Cup' Question
Question Type 5: The 'Funnel' Question
Question Type 6: Adding & Removing Matter
Question Type 7: Determining The States of Matter
Question Type 8: Changes in Mass and/or Volume of Substances
The Matter Techniques™ Masterclass is all about understanding the various examination question trends and question types and how to apply our tested and proven answering techniques to tackle these questions.
This will be exceptionally helpful if you do not want your child to be caught off guard during the examinations.
🚀

Proven 'Copy and Paste' Answering Structures To Tackle "Matter" Questions
Your child will NOT leave this workshop empty-handed.
Not only will our PSLE Science Specialists guide your child through the step-by-step process of tackling the 8 types of 'Matter' questions, we'll also provide your child with our beautifully-illustrated notes and question booklet that are designed to help students learn Science easier, better and faster.
These valuable resources will help to shorten the learning curve tremendously. You and your child can expect to save lots of valuable time and frustration trying to figure out what examination setters are looking out for.
💣 

Avoid 'Concept Traps' That Cause Most Students To Lose Marks Unnecessarily
It is important to have an understanding of the common conceptual pitfalls, so that your child can learn to avoid them.
Do not underestimate these tips as they will help your child improve the odds of scoring an A or A* in the Science examination!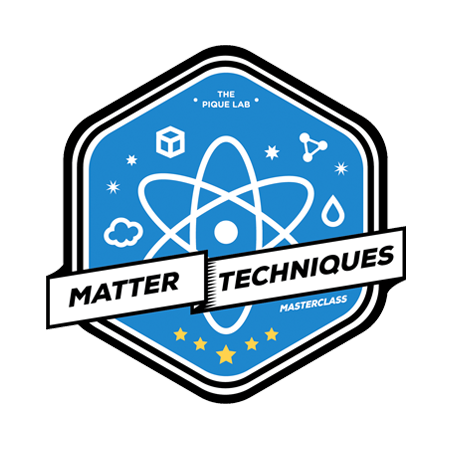 Matter Techniques Masterclass
Level Eligibility: Primary 5 & 6
Session(s): 1
Total Duration: 3 hours
Tuition Fee: S$147
About Your Child's Instructors
Your child will be taught by one of these instructors from our PSLE Science Specialist team.
Mr. Derrick Toh

With a Bachelor's degree in Physics from the National University of Singapore (NUS), he has a good mastery of Science concepts and is fully equipped to clarify common scientific misconceptions among students. Over the past seven years, he has worked closely with primary school students with differing academic abilities.
He is well-loved among his students for his patience in guiding them through the thought processes and answering techniques required to excel in the PSLE Science examination. Ensuring that the students enjoy his lessons is his top priority. In order to do so, he constantly integrates real-life examples and stories into his lessons to pique his students' interest in Science.
Ms. Jolie Goh

Over the past 5 years, Ms. Jolie Goh has been proficient in showing her students how to apply scientific concepts to everyday phenomena while equipping them with the ability to relate once complicated scenarios to simple solutions. This has helped to inculcate the development of logic and critical thinking skills for her students. As a graduate from the National University of Singapore (NUS), Ms. Jolie strives to achieve the amalgamation of academic excellence and essential life skills in her classroom. With patience and encouragement, she aims to foster confidence in her students and guide them through challenging topics and questions using proven methods. Her jovial disposition makes learning fun, jumpstarting her students' interest and enthusiasm for Science.
Ms. Joanna Nazarene

Ms. Joanna is a PSLE Science Specialist from the Pique Lab.
With a Bachelor's Degree in Chemistry from Nanyang Technological University (NTU), she is proficient in her knowledge of Science and is fully equipped to patiently guide her students with the understanding of the PSLE Science concepts and application questions.
Having 6 years of teaching experience, Joanna ensures that her students are engaged and excited to learn by creating an enjoyable and interactive learning environment for them. Due to her friendly personality and devotion towards teaching, she has established a remarkable rapport among her students and their parents.
Mr. Kenneth Mak

Mr. Kenneth Mak is the co-founder & PSLE Science Specialist of The Pique Lab. When it comes to primary school Science, he is the go-to guy!
With more than 7 years of teaching experience, he has experimented with plenty of studying strategies, keywords & template answers. He knows what works for the student and what doesn't. Using the proven techniques from our Complete Concept Integration™ program, he has helped more than 80% of his students clinch As and A*s during the PSLE Science examination.
Seasoned by experience, he is known among parents for building rapport with his students & helping them achieve tremendous academic results in the shortest period of time.
Ms. Eunice Tan

Drawing from her eight years of primary school science teaching experience, Eunice creates a fun and comfortable learning environment for her students through the interactive classes she conducts. With her degree in Life Sciences from the National University of Singapore, she is fully equipped to patiently guide her students through the thought processes required for PSLE science concepts and application questions.
Making sure that her students understand the content is her top priority. Thus, she is always encouraging them to think and to question, and constantly seeks to clarify any doubts her students have. She hopes that as they journey towards As together, her students will grow to love Science even more.
Ms. Lim Zi Ai

Over the past 10 years, she has worked with students from a wide spectrum of backgrounds – from the extremely weak to the highly gifted. This is accompanied by an impressive track record of having 80% of her students score As and A*s in the PSLE Science examination.
As a Psychology graduate from the National University of Singapore, she actively seeks to use child psychology techniques to get her students to be intrinsically motivated to learn Science. Her secret lies in helping the child rediscover their interest for learning through her wide arsenal of humorous and inspiring teaching methods.
Ms. Cheryl Ng

Being a Chemistry graduate from National University of Singapore (NUS), she is competent in her knowledge of Science and is adept in linking scientific concepts to analogies. This helps to reinforce the understanding of her students and ensures that her students' interest are always sustained throughout the lessons.
Throughout her eight years of teaching, she firmly believes that learning should be fun and enjoyable but never a chore, so that her students will always look forward to her lessons. On top of her affable personality, her patience towards her students make her well-liked by her students and their parents.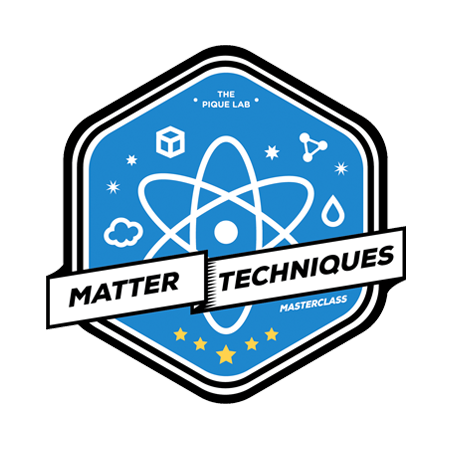 Here's What Your Child Will Get
When your child enrolls today, he/she can look forward to get access to:
8 Key Answering Techniques Delivered Across 3 Hours of Lesson Time
11 Pages of Beautifully Illustrated Science Notes
44 Questions Adapted From Past Year Examination Papers (For Application)
🤚🏻 Don't Go To The Examination Hall Without This Strategy
Although Matter is a topic that was taught at a Primary 4 level, many parents are often puzzled as to why their Primary 5 or Primary 6 child continues to struggle with this topic.
Shouldn't the topic of Matter be easy?
Well, this topic was easy when it was first introduced in Primary 4 as students were tested on very basic concepts, such as the properties of matter and how to measure mass & volume.
However, when Matter is tested at Primary 5 or 6, questions get more interesting and challenging when students are expected to interpret and analyse an array of questions involving the applications of Matter.
Many students tend to answer these 'Matter' questions incorrectly because they do not have the exposure to the different question types and they are clueless on how to go about answering them accurately.
Instead of leaving their performance to guesswork, we have devised a set of proven thought processes and answering techniques to tackle these questions effectively.
Having a systematic approach to answer these questions can save your child precious time and the agony of coming up with a half-baked answer.
Although Matter is often not heavily tested during the PSLE Science examinations, it is important NOT to neglect this topic as it will make a difference between getting an 'A' or an 'A*' if your child's fundamentals concepts in Matter are weak.
Here's The Thing.
Since our students attended the Matter Techniques™ Masterclasses, they have been using these answering techniques effectively in their primary school examination papers and even the PSLE Science paper.
If these answering techniques work well for our students, we are sure it will work for your child as well.
We're Conducting This Course Digitally On Zoom
Here's How We Make It Easy For Parents & Students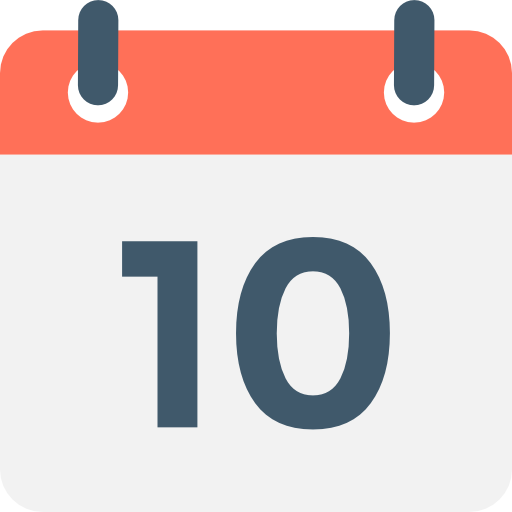 Pick your preferred class based on the available dates & time.
Once we have received your child's registration, we'll confirm the lesson details with you via WhatsApp.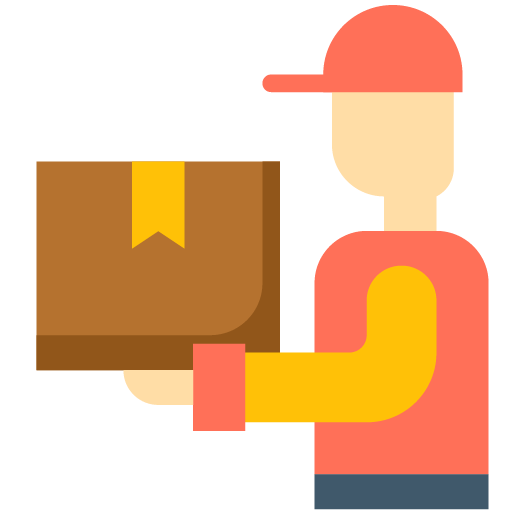 Sit back & relax while we courier the handouts required for the workshop to your home.
Install Zoom on your child's learning device if you have not done so.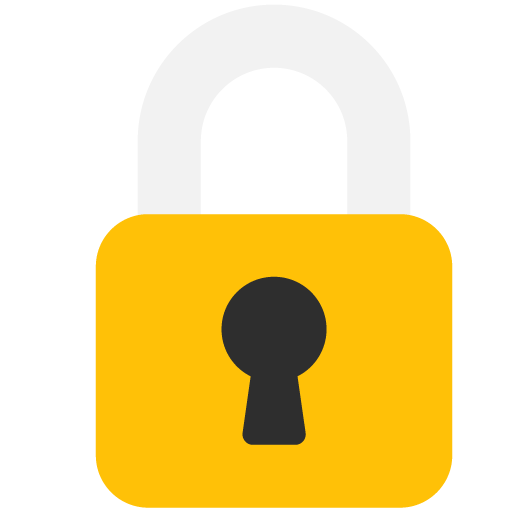 One day prior to the commencement of the digital lesson, we will send you the virtual classroom credentials via email and WhatsApp.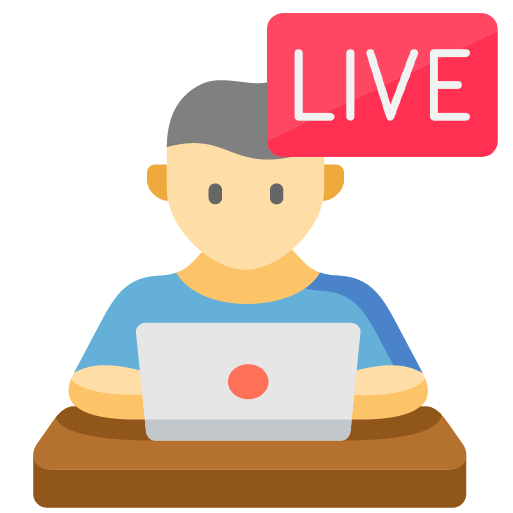 On the day of the lesson, your child should log into the virtual classroom 5 minutes before the lesson, with his/her handouts and stationery.
Enjoy the digital experience with us!

Who Should Attend This Course?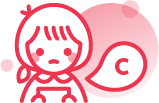 Any student who wants to minimise the marks lost from "Matter" questions. 
Your child is the kind of student who wants to outperform his/ her peers & study the SMART way, like many other high performing students.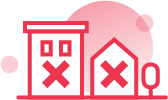 Students struggle to grasp the topic of "Matter" despite attending tuition at different places.
You probably have invested thousands of dollars & months of time, but it's just not working out.
Your child isn't exactly progressing much & you're looking for a change in environment.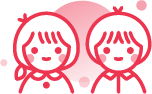 Existing high performing students who want to strengthen their thought process & refine their answers to perfection!
Your child has been consistently scoring As, but struggle to get a breakthrough to the A*, no matter how hard he/she has tried.

Don't Just Take Our Word For It.
Hear What Parents Have To Say About Their Kids' Experience With Us.
Structured Answering Techniques!
"My child had challenges answering open-ended questions.
The Matter Techniques Masterclas provided structured answering techniques and she gained a little more confidence in answering the OEQs and understands more on the topic and on how to answer questions.
I would recommend  The Pique Lab and hope they can help other students too."
Cleared Misconceptions!
"My boy commented that the Matter Techniques Masterclass is the most interesting Science programme he has attended and has learnt a lot from it. 
Teacher Joanna has cleared some of his misconceptions in this topic and he has also gained insights on how to answer Matter-related questions. 
He is very enthusiastic in studying Science now and is more confident when it comes to tackling Matter-related problems."
Clearly & Systematically Explained!
"According to my daughter, she enjoyed the Matter Techniques Masterclass and  the concepts were clearly and systematically explained. 
She likes it that there is a step-by-step approach on how she should answer the open-ended questions. 
This is the only class she had attended, so we intend to enrol her in the holiday masterclass, so she could have a good revision of the P5 topics."

Matter Techniques™ Masterclass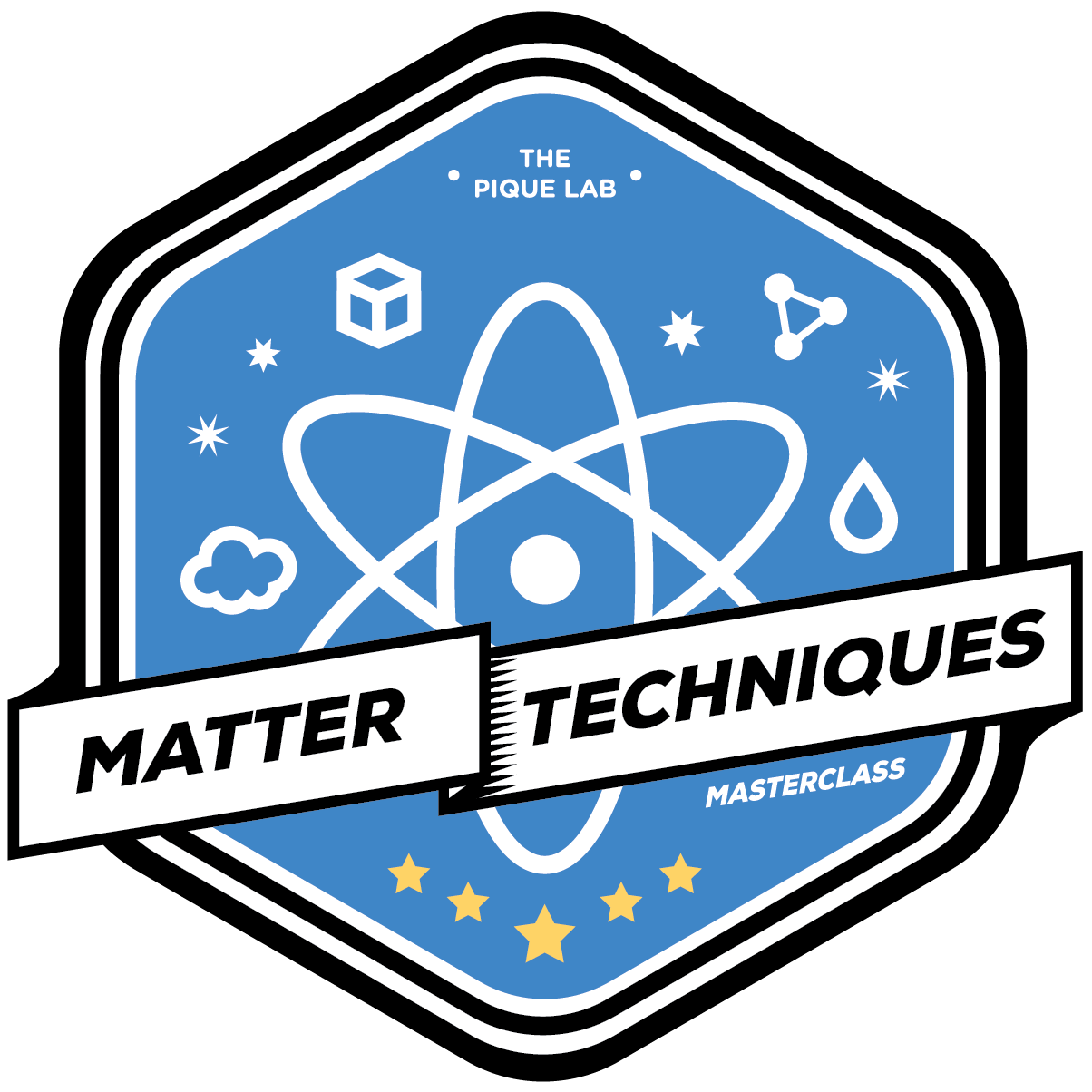 Run 28: 27th November (Friday) 9AM to 12PM
Matter Techniques Masterclass
Conducted by: Mr. Malcolm Madu Pal
Date: 27th November* (Friday)
Time: 9AM to 12PM
*November School Holidays

If You're Still On The Fence, Hear Us Out.
Over the past seven years, we've seen more than 242 primary school students attend the Matter Techniques™ Masterclass, achieving phenomenal improvements in their understanding of the topic of Matter & more importantly, their results.
We've been getting these raving testimonials from happy parents weekly after their kids have benefitted immensely from our help. Click here to see what other parents have been saying about our Matter Techniques™ Masterclass.
In case you're wondering…
This is NOT one of those enrichment programs where students gain loads of theories and do nothing with them afterwards!
As your child will get to apply whatever they've learned directly on school examination questions during the course … by the time your child has completed the course, he/ she will be trained on how to tackle his/ her school homework & school examination papers accurately & efficiently.
Not a month later… or even a week later, but immediately!
During the Matter Techniques™ Masterclass, we'll be revealing the exact same study strategies used by our top-performing primary school students. These strategies have helped them save hours studying every day and yet allow them to score As & A*s during their school examinations time & time again!
So… if you are looking for:
1) A highly robust methodology to sharpen your child's Science answering techniques, especially in their open-ended section (… such that he/she no longer loses marks unnecessarily due to missing links, key words or key phrases)
2) An engaging teacher with a strong proven track record with primary school students (>80% As and A*s) (… trust me: teachers make or break the learning experience for students. Set them up with the right teacher & they'll enjoy the learning process for life)
3) A comprehensive set of notes to tackle experiment-centric questions that high-performing primary school students use to excel in their examinations (… you'd want your child to get his/her hands on these materials & start revising now. The best part: Your child doesn't have to spend countless hours trying to study, because we've distilled the most important parts to take note!)
… then this course may just be perfect for your child.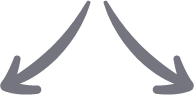 Now, let's be real. Is this going to be easy?
There is ALWAYS going to be a bit of discomfort, uncertainty and plenty of hard work when your child is trying to learn and apply our answering structures to tackle examination questions. That is normal & many of our students go through the same process all the time.
Once your child pushes past that discomfort, that's when you will notice real growth in his/her learning. It will not be a walk in the park, but we have plenty of materials & close guidance to help your child improve his/her answering techniques!
We'll see your child at the workshop!
Frequently Asked Questions
What is a Masterclass?
This is NOT a trial class nor a typical program where you expect 20-30 students crammed in a class, in a bid to do some last-minute rescue work. ...a Masterclass is more like a lesson dedicated towards the strong mastery of a particular skill.
Here's how it works: Throughout our teaching careers, we have perfected a number of strategies and tactics that are proven to work for our students. More importantly, these strategies are carefully documented in our course material, so these best practices could be taught effectively to new primary school students. We will not hold any back "secret tactics" (unlike traditional kungfu masters) & these strategies would be EXACTLY THE SAME as the ones taught to our high performers.
Please note that our Matter Techniques™ Masterclass is not for everyone. They work best for students who have the will & determination to do well, but are lacking the right strategies to get to the A or A*. Our strategies are all meat and no fluff. If you want lengthy theories, please read the textbook instead.
Our Matter Techniques™ Masterclass is all about taking action and getting results as quickly and easily as possible!
Will there be breaks in between classes?
Yes, we typically offer a 5-10 minutes break for every 1-hour of learning. Your child will get two short breaks during the 3-hour masterclass.
Will my child be getting any materials from this masterclass?
Yes, your child will be receiving a comprehensive set of notes covering the answering techniques for the 8 types of questions on Matter.
On top of that, he/she will be receiving a question booklet containing a curated list of open-ended questions on Matter from primary school examination papers.
As such, your child would have the opportunity to apply the thought processes and answering techniques learnt on these questions immediately.
Who is the instructor for the class?
Our classes are conducted by our team of highly-popular PSLE Science Specialists.
Our PSLE Science Specialists have collectively more than ten years of teaching experience under their belts. During which, they have experimented with plenty of studying strategies, keywords & template answers. More importantly, they know what works for the student and what doesn't.
Using the proven techniques from our Complete Concept Integration™ methodology, they have helped more than 80% of their students clinch As and A*s during the PSLE Science examination. Seasoned by experience, they're known among parents for building rapport with their students & helping them achieve tremendous academic results in the shortest period of time.
What is the maximum class size?
Our Matter Techniques™ masterclasses are typically fully booked. You can expect the class to have 12 students.

Please fill in the following form accurately.
⚠️ TAKE NOTE:
(1) We have scheduled all courses to be conducted digitally via Zoom until further notice.
(2) The transition from digital learning to onsite classes will only take place once the ministries have given the green light to do so (i.e. all social distancing measures in the classroom no longer apply).

Click Here to Learn More: https://thepiquelab.com/covid19-ws-update/
Note: Please click the "Register Now" button to process the above registration.
You'll be redirected to a confirmation page after the above registration has been successfully processed.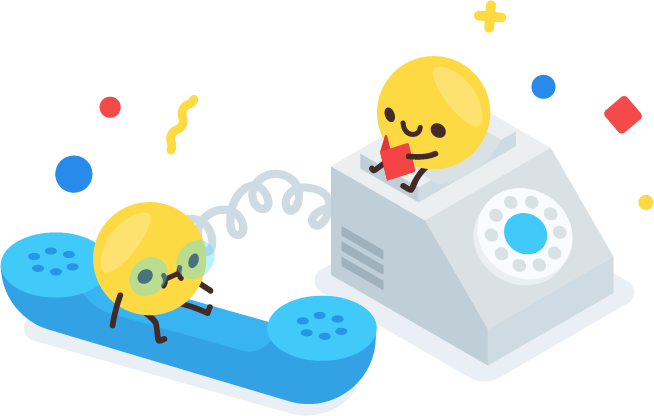 Don't worry, let us help you. Click the button below to schedule a free call-back.