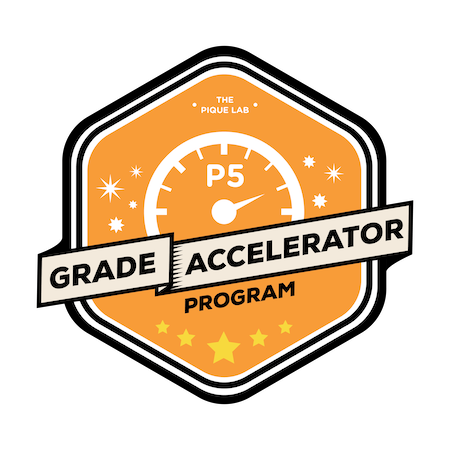 P5 Grade Accelerator Programme™
Nurturing Your Child To Be An Inquisitive Learner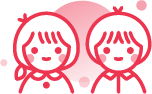 Become Proficient In Tackling Primary 5 Science Questions!
Discover the proven examination strategies & answering techniques used by over 10.809 primary school students to score A/A*s in Science! (AND how your child can do it too… with the right guidance!)
What Your Child Will Learn
The P5 Grade Accelerator Programme (P5 GAP™) is a weekly, 2-hour session where your child will discover proven learning strategies to apply the Science concepts he/she has learnt at school on examination questions effectively and accurately.
During this 2-hour weekly class, we'll work closely with your child to improve his/her thought processes and answering techniques to tackle Science questions.

Understand Various Question Trends & Question Types
The P5 GAP™ curriculum is formulated based on our academic team's analysis of hundreds of past year examination papers.
In order to master the Primary 5 Science syllabus fast, your child needs to know every common question type that examination setters love to test and the approach behind tackling these questions.
We will teach your child how to think and what exactly to look out for in each question so that your child can process questions much quicker than others.

Step-by-Step Guides To Tackle Questions, Keywords & Answering Techniques
Not only will our Primary 5 Science Specialists guide your child through the step-by-step process of tackling P5 Science questions, we'll also provide your child with beautifully-illustrated notes and targeted exercises that are designed to help students learn Science easier, better and faster.
These valuable learning resources will help to shorten the learning curve tremendously. You and your child can expect to save lots of valuable time and frustration trying to figure out what examination setters are looking out for.
Your child can also expect to gain more confidence in tackling examination questions as we review them together in class on a weekly basis.

Learn To Be More Careful & Sidestep Conceptual Traps
It is very easy for students to misread or misunderstand a question if they do not have a strong understanding of the Science concepts tested.
Our Primary 5 Science specialists will help to identify potential misconceptions that students often face and discuss them during the regular class.
With regular exposure to past year examination questions, your child is likely to become more aware of such conceptual traps.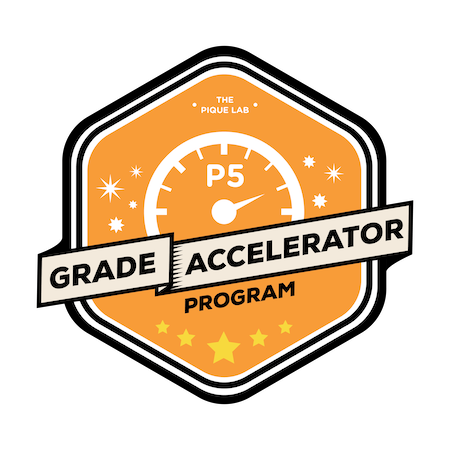 P5 Grade Accelerator Programme™
Level Eligibility: Primary 5
Session(s): Weekly
Total Duration: 2 hours/ session
Tuition Fee:

S$80/session* (term billing)
$60 one-time registration fee
About Your Child's Instructors
Your child will be taught by one of these instructors from our PSLE Science Specialist team.
Ms. Lisa Joseph

Over the past 6 years, Ms Lisa has worked alongside children with diverse academic abilities. She understands the importance of uniting practical and theoretical knowledge to achieve the best results.
Having graduated at the top of her class with a first class honours in Psychology, she utilises various learning tools to help her students absorb and retain knowledge for future application.
Her open and sincere nature makes it easy for students to feel comfortable in her class, leading to an interactive classroom where all students are seen and heard.
She strongly believes a student's confidence comes from being able to simplify difficult concepts to gain mastery over their material. This confidence empowers students to be self-assured when handling challenging topics in the classroom and on their own.
Ms. Aisah

As a Life Sciences graduate from the National University of Singapore (NUS), Ms. Aisah loves to relate Science concepts with real-life examples to help her students understand better.
With over 6 years of teaching experience in Science, she's often known among parents & children as an affable, caring and patient teacher. Her strength lies in being able to connect quickly with her students, motivating and supporting them through their learning challenges. Her passion for teaching has helped many young students develop into inquisitive and confident learners.
Mr. Firhad Rohani

Mr. Firhad is a Ministry of Education (MOE) trained teacher with a Bachelor's Degree in Biology from the National University of Singapore (NUS). After 15 years of experience in teaching, he believes in engaging his students actively to sustain their interest in learning. By utilising a well-planned lesson, scaffolding and purpose-driven activities, he creates an environment where students can acquire knowledge and skills actively.
Drawing insights from his Post Graduate Diploma in Education (PGDE), he emphasises on the subject's real-world applications and relevance, making the concepts easier to digest. For knowledge retention, he relies on routine and structure. With these components in place, he believes that experiential learning can take shape more efficiently.
Ms. Jolie Goh

Over the past 7 years, Ms. Jolie has been proficient in showing her students how to apply scientific concepts to everyday phenomena while equipping them with the ability to relate once complicated scenarios to simple solutions. This has helped to inculcate the development of logic and critical thinking skills for her students.
As a graduate from the National University of Singapore (NUS), Ms. Jolie strives to achieve the amalgamation of academic excellence and essential life skills in her classroom. With patience and encouragement, she aims to foster confidence in her students and guide them through challenging topics and questions using proven methods. Her jovial disposition makes learning fun, jumpstarting her students' interest and enthusiasm for Science.
Mr. Malcolm Madu Pal

As a Life Sciences graduate from National University of Singapore (NUS), Mr. Malcolm has acquired great proficiency in scientific concepts and is well versed in memorisation techniques. By "thinking out of the box", he is able to leverage on creative teaching methods to unravel and simplify misconceptions faced by students.
Drawing from his 5 years of experience working with children, he is well-liked among parents and students for his affable and infectious personality. He strongly believes in incorporating the element of fun into his teaching, while ensuring his students develop a holistic understanding of scientific concepts.
Ms. Joanna Nazarene

With a Bachelor's Degree in Chemistry from Nanyang Technological University (NTU), Ms. Joanna is proficient in her knowledge of Science and is fully equipped to patiently guide her students with the understanding of the PSLE Science concepts and application questions.
Having 6 years of teaching experience, Ms. Joanna ensures that her students are engaged and excited to learn by creating an enjoyable and interactive learning environment for them. Due to her friendly personality and devotion towards teaching, she has established a remarkable rapport among her students and their parents.
Ms. Eunice Tan

Drawing from her eight years of primary school science teaching experience, Ms. Eunice creates a fun and comfortable learning environment for her students through the interactive classes she conducts. With her degree in Life Sciences from the National University of Singapore, she is fully equipped to patiently guide her students through the thought processes required for PSLE science concepts and application questions.
Making sure that her students understand the content is her top priority. Thus, she is always encouraging them to think and to question, and constantly seeks to clarify any doubts her students have. She hopes that as they journey towards As together, her students will grow to love Science even more.
Ms. Lim Zi Ai

Over the past 10 years, Ms. Lim has worked with students from a wide spectrum of backgrounds – from the extremely weak to the highly gifted. This is accompanied by an impressive track record of having 80% of her students score As and A*s in the PSLE Science examination.
As a Psychology graduate from the National University of Singapore, she actively seeks to use child psychology techniques to get her students to be intrinsically motivated to learn Science. Her secret lies in helping the child rediscover their interest for learning through her wide arsenal of humorous and inspiring teaching methods.
Ms. Cheryl Ng

Being a Chemistry graduate from National University of Singapore (NUS), Ms. Cheryl is competent in her knowledge of Science and is adept in linking scientific concepts to analogies. This helps to reinforce the understanding of her students and ensures that her students' interest are always sustained throughout the lessons.
Throughout her eight years of teaching, she firmly believes that learning should be fun and enjoyable but never a chore, so that her students will always look forward to her lessons. On top of her affable personality, her patience towards her students make her well-liked by her students and their parents.
Every Child Is Supported In Every Step of The Way
We have in-class exercises, homework & topical assessments periodically in our weekly sessions to track your child's learning progression. This helps us keep a pulse on your child's abilities as we work towards the A/A*.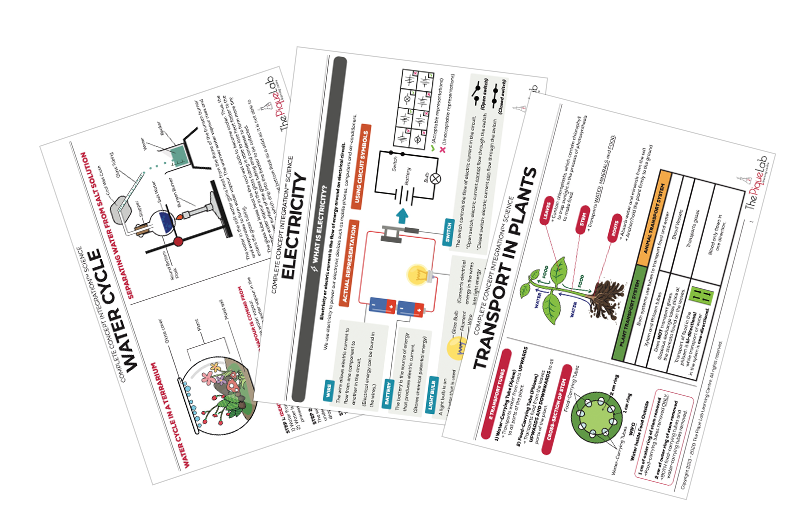 Examination-Centric Science Notes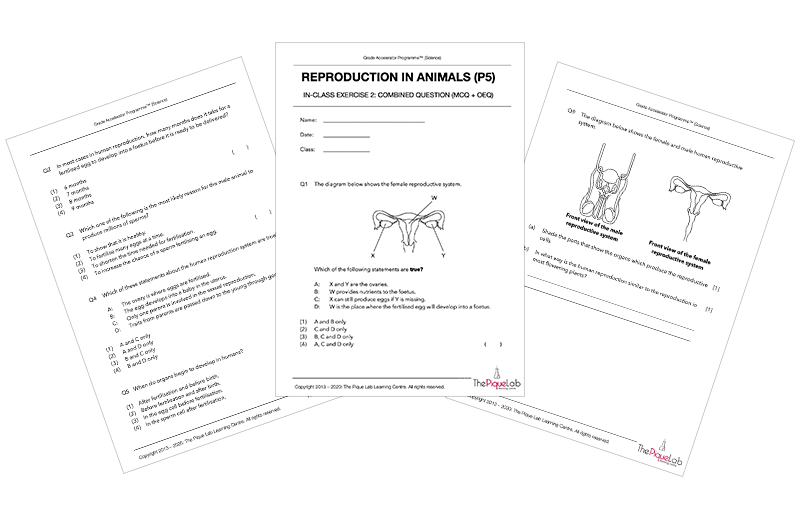 Highly Targeted In-Class Exercises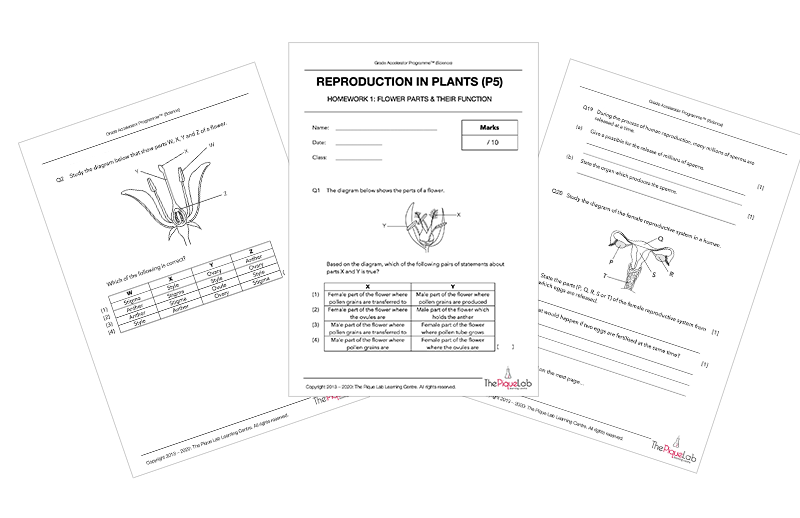 Homework for Self-Practice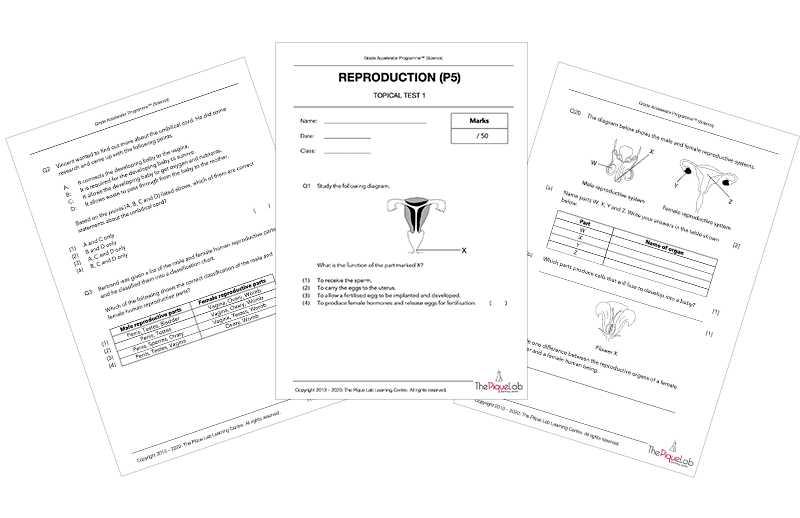 Diagnostic Tests for Progress Tracking
🤔 Is Your Child Finding Science in Primary 5 Getting More Challenging?
The types of questions tested during the P5 Science examinations have changed.
1️⃣ The level of difficulty of the questions has become HIGHER in Primary 5, although some of the topics were previously introduced in Primary 3 or 4.
Your child can expect more information to be presented in the question. He/she is expected to analyse more deeply and make sense of the given data by identifying what is relevant and what is not.
2️⃣ MORE questions tested in Primary 5 will require students to apply Science concepts from DIFFERENT topics.
Take For Example:
Cells (P5) + Reproduction in Humans (P5)
Heat Energy (P4) + Water Cycle (P5)
Plant Cycle (P4) + Transport in Plants (P5) + Reproduction in Plants (P5)
Unfortunately, most students tend to compartmentalise their knowledge as they are used to studying the subject matter sequentially based on topics.
As a result, they tend to tackle questions using concepts solely from an individual topic, rather than pulling in Science concepts from other relevant topics.
This will inevitably cause them to lose precious marks during their school examinations.
3️⃣ MORE explanation is required for 1-mark or 2-mark questions than before.
Answering Science questions in Primary 5 is no longer as straight-forward as before.
Examination setters expect students to construct more comprehensive answers to demonstrate their ability to understand concepts and apply them effectively in specific scenarios.
Excelling in Primary 5 Science today isn't just about memorising a list of keywords.
In fact, we think the best way to go about doing so is to have a combination of keywords, key phrases, template structures and template answers at your child's fingertips.
This strategy allows your child to shorten the time required to process questions so that he/she is able to tackle different types of questions effectively.
Take for example Reproduction in Plants, a topic taught in Primary 5:
Examples of Keywords
Pollination
Insects/Birds-pollinated
Wind-pollinated
Stigma
Ovary
Ovule
Anther
Fertilisation
Wind-dispersed
Water-dispersed
Animal-dispersed
Splitting
Examples of Key Phrases
Transfer of pollen grains from the anther to the stigma in the process of pollination
Male reproductive cell in the pollen grain fuses with the female reproductive cell in the ovule in the process of fertilisation
Anthers dangling outside the flower/Anthers enclosed within the flower
Stigma protruding out of the flower/stigma enclosed within the flower
Fibrous husk to trap air
Pod-like structure that split open when ripe
Examples of Template Structures
1️⃣ Step 1: State the special characteristic(s) of the seed/fruit.
2️⃣ Step 2: Explain how the special characteristic helps the seed/fruit to be dispersed further away from the parent plant.
3️⃣ Step 3: Describe the dispersal pattern of the seeds/fruits.
4️⃣ Step 4: Explain the process of germination.
5️⃣ Step 5: Explain the importance of seed dispersal.
Examples of Template Answers
Seed Dispersal Template
The dispersal of seeds helps to reduce overcrowding and reduce competition between the parent plant and the seedlings for water, minerals, space and sunlight, to ensure healthier growth of the plants.
This may seem complicated if you or your child were to figure things out on your own.
Fortunately, we have done the bulk of the heavy-lifting over the past 7 years when we created the Primary 5 Grade Accelerator Programme™ curriculum.
Instead of leaving your child's performance to guesswork, we have devised a set of proven thought processes and answering techniques to tackle Science questions effectively.
Having a systematic approach to answering questions can save your child precious time and the agony of coming up with a half-baked answer.
If you want your child to master the Primary 5 Science syllabus fast and effectively, this programme may be what your child needs.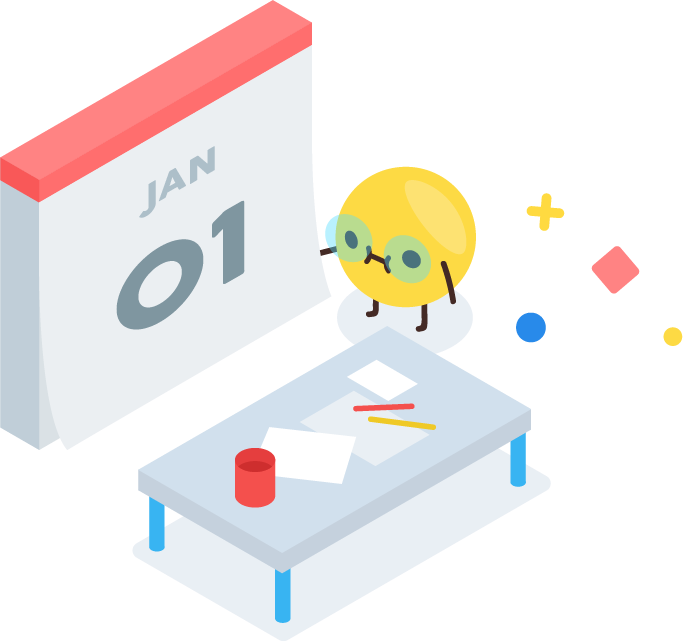 Primary 5 GAP™ Topic Coverage

CELLS

(SYSTEMS)
5 Types of Cells
Labelling the Structures in a Cell
Functions of Cell Structures
Comparison Between Plant Cell & Animal Cell
Adaptations of Specialised Cells

WATER CYCLE

(CYCLES)
Importance of Water Cycle
Constructing a Water Cycle Set-up
9 Variations of Water Cycle Questions
Water Cycle in a Terrarium
Water Cycle in a Distillation Process
Factors of Evaporation
Conservation of Water

HUMAN REPRODUCTION

(CYCLES)
Human Reproductive Parts & Their Functions
Effect of Change/Damage to Human Reproductive Organs

PLANT REPRODUCTION

(CYCLES)
Plant Reproductive Parts & Their Functions
Effects on Reproduction Due to Removal of Plant Parts
Types of Pollination vs Agents of Pollination
Dispersal of Pollen Grains Vs Dispersal of Seeds
Characteristics of Flowers in Pollination
Characteristics of Seeds/Fruits in Seed Dispersal
Identifying Seed Dispersal Pattern on Maps

RESPIRATORY SYSTEM

(SYSTEMS)
Describe the Functions of the Organs in the Respiratory System
Understand How We Inhale and Exhale With Reference to a Lung Model
Understand the Similarities and Differences Between the Composition of Inhaled and Exhaled Air
Explain How Our Breathing Rate Changes as We Carry Out Different Activities
Compare How Humans, Fishes, and Plants Carry Out the Exchange of Gases
CIRCULATORY SYSTEM

(SYSTEMS)
Describe the Functions of the Organs in the Circulatory System
Understand How the Circulatory System Works With the Digestive System and the Respiratory System to Transport Substances Through Our Body
Compare the Composition of Gases and Digested Food in Our Blood at Different Parts of Our Body
Explain How Our Heart Rate Changes as We Carry Out Different Activities
Compare How Substances Are Transported Within Plants and Humans
PLANT TRANSPORT SYSTEMS

(SYSTEMS)
Comparison of the Two Types of Transport Tubes in Plants
Effect of Removing Transport Tubes on Plants

P5 SA1 REVISION

(MIX OF TOPICS)

P5 CCI SCIENCE COURSE*

(MANDATORY)
A Comprehensive Recap on a Selected Number of P4 & P5 Topics

ELECTRICITY

(SYSTEMS)
Arrangement of Circuits in Series & Parallel
Brightness of the Bulb
Circuit Board/ Circuit Card
Conductors & Insulators of Electricity
Does the Bulb Light Up?
Experimental Set-ups Involving Electrical Circuits

P5 SA2 REVISION

(MIX OF TOPICS)

P6 2022 HEADSTART PREPARATION

(ENERGY & FORCES)

ACADEMIC BREAK
⚠️ The above topic coverage is subjected to changes.
Fast-Tracking Revision With The P5 CCI™
All of our enrolled 2021 P5 Grade Accelerator Programme students are required to attend the 2021 P5 Complete Concept Integration™ Science Course during the June School Holidays.
Delivered over four content-packed sessions, we will get your child up to speed with the thought processes (i.e. how to think, concept linkages) and the answering techniques required for a mixture of P4 & P5 topics.
Why?
During the June Holidays, we'll be able to leverage on the extra time we have with our students to consolidate their understanding of major topics.
This allows us to complete the P5 syllabus by the end of July 2021 and begin overall SA2 revision way ahead of the school curriculum.
By doing so, this enables us to help our students overcome their biggest challenge – the application of their content knowledge (what they have learnt) to the various examination type questions. It gives the students a longer runway to practise the techniques and application taught in the P5 CCI to prepare in advance for SA2.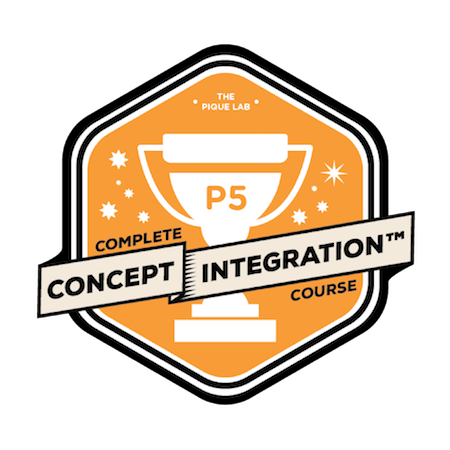 Pick Your Preferred Learning Arrangement
Digital & Onsite Lessons Are Available For This Course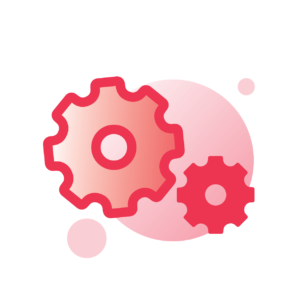 Your child will join a permanent digital class where lessons are conducted live via Zoom every week based on the scheduled day and time.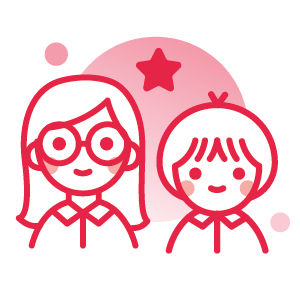 Your child's teacher will engage the students in the virtual classroom using the web camera and microphone.

Lesson handouts will be reviewed together in real-time and important parts of the worksheet will also be annotated on your child's screen.
Hybrid Class (Onsite/Digital)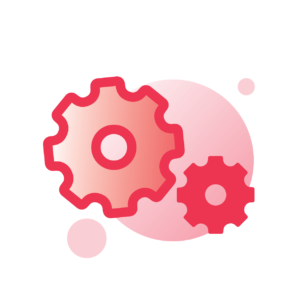 Your child will be assigned to a specific learning group where he/she will alternate between attending onsite lessons at the Centre and digital lessons* every week.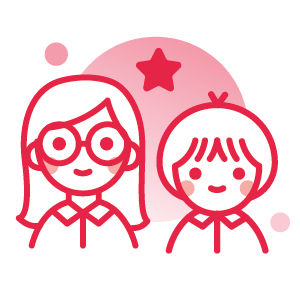 Your child's teacher will engage both groups of students attending onsite and students attending digitally during the hybrid lesson.

Aside from using the same set of learning materials, your child can also expect to see the exact same content on his/her screen or the whiteboard.
*We also permit students to attend hybrid classes exclusively via Zoom until all strict social distancing measures have been lifted.
Phase 2 Heightened Alert Measures
Be It Digital or Hybrid Lessons, We've Got Your Back.
Here's How We Make It Easy For Parents & Students!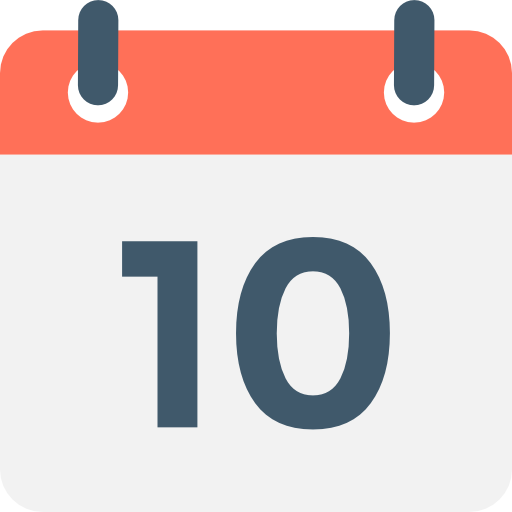 Pick your preferred class based on the available dates & time and preferred learning arrangement (digital/hybrid).
Once we have received your child's registration, we'll confirm the lesson details with you via WhatsApp.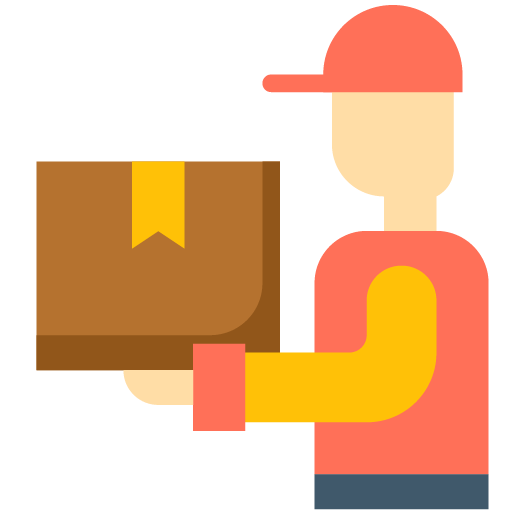 Sit back & relax while we courier the handouts required for the class to your home.
Install Zoom on your child's learning device if you have not done so.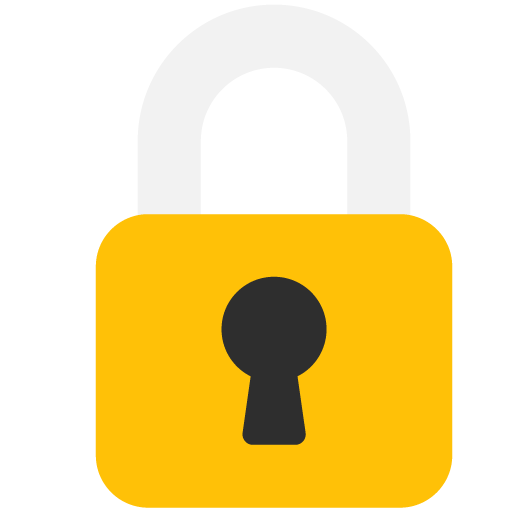 One Day Prior To The Lesson:
Digital Students
You will receive the virtual classroom credentials and what to prepare for the class via WhatsApp.
Onsite Students
You will receive a reminder via WhatsApp on where your child should report and what to prepare for the class.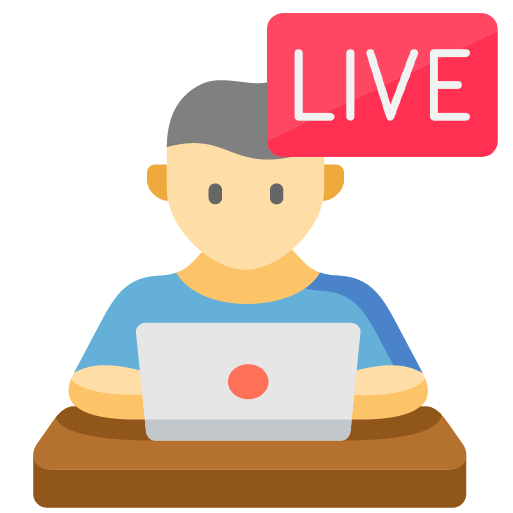 On The Day Of The Lesson:
Digital Students
Your child should log into the virtual classroom 5 minutes before the lesson, with his/her handouts and stationery.
Onsite Students
If your child is scheduled to attend onsite lessons at our Centre, please arrive 15 minutes before the class to complete the temperature screening and SafeEntry admission procedures.

Who Should Attend This Programme?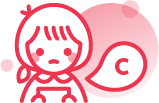 Any student who wants to score As & A*s for Science
, but is reluctant to revise using the traditional DRILLING method.
Your child is the kind of student who wants to outperform his/ her peers & study the SMART way, like many other high performing students.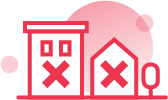 Students who are having tuition that simply do not work for them.
You probably have invested thousands of dollars & months of time, but it's just not working out.
Your child isn't exactly progressing much & you're looking for a change in environment.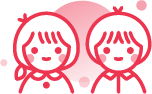 Existing high performing students who want to strengthen their thought process & refine their answers to perfection!
Your child has been consistently scoring As, but struggle to get a breakthrough to the A*, no matter how hard he/she has tried.

Don't Just Take Our Word For It.
Hear What Parents Have To Say About Their Kids' Experience With Us.
Great & Useful Techniques!
"My son always encountered problems fully understanding experimental questions, or was not able to get the full marks even though he thought he had fully answered.
After attending the Experimental Techniques Masterclass, breaking down and analysing the questions seemed very straight forward and he is able to answer fully to the question's requirements. The techniques taught by Derrick were really great and useful! Thanks to Pique Lab for this class!"
Structured Very Clearly & Concisely!
"My twins and I definitely benefited from the Experimental Tehcniques Masterclass.
It was structured very clearly and concisely which is crucial for answering PSLE Science examination questions. Thanks to Kenneth who always makes it interesting so much so that my kids look forward to his lessons!
As a parent, the debrief was a bonus and to parents who are not sure if their kids should attend – I totally recommend it!"
Parents' Briefing Is An Eye-opener!
"The answering techniques were very easy to understand and the tips made it very easy to help guide my son in his exam preparation.
Thankful for the parents briefing held after the Experimental Techniques Masterclass. It has given us an eye opener to what was being taught in the lesson and gives us a structure/know how on how to guide/ teach our children at home."

P5 Grade Accelerator Programme™ Details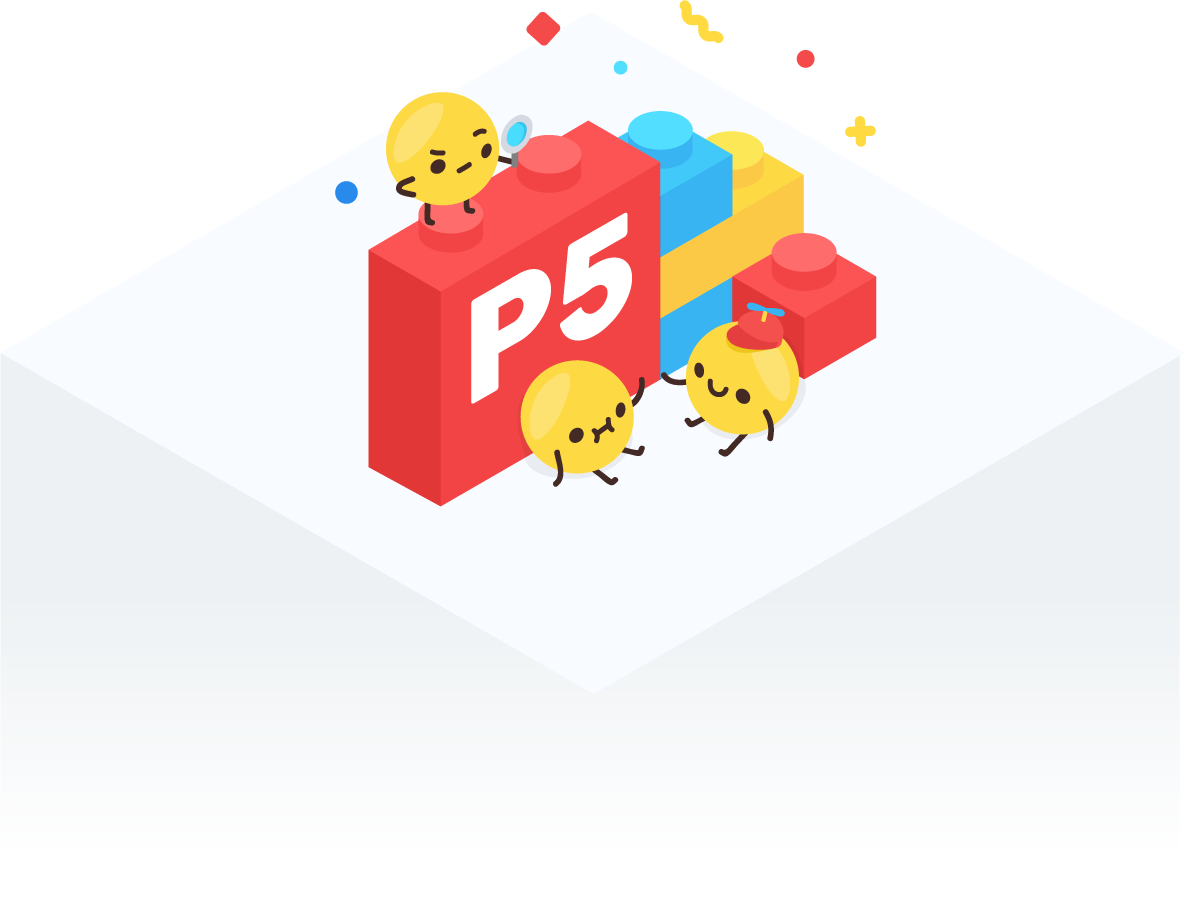 Mon 5PM to 7PM
Tue 7PM to 9PM
Wed 5PM to 7PM
Wed 7PM to 9PM
Thu 5PM to 7PM
Fri 5PM to 7PM
Sat 8.30AM to 10.30AM
Sat 11AM to 1PM
Sat 4PM to 6PM
Sat 5PM to 7PM
Sun 8.30AM to 10.30AM
Sun 1.30PM to 3.30PM
The following classes are currently full. If you are interested in any of these time slots, we can assist to place your child on the wait list after you register below.
Tue 5PM to 7PM
Thu 7PM to 9PM
Sat 2PM to 4PM
Sun 11AM to 1PM
Sun 4PM to 6PM

If You're Still On The Fence, Hear Us Out.
Over the past seven years, we've seen more than 2,633 primary school students attend the Grade Accelerator Programme™, achieving phenomenal improvements in their understanding of the subject matter & more importantly, their results.
We've been getting these raving testimonials from happy parents weekly after their kids have benefitted immensely from our help. Click here to see what other parents have been saying about our programmes.
In case you're wondering…
This is NOT one of those enrichment programs where students gain loads of theories and do nothing with them afterwards!
As your child will get to apply whatever they've learned directly on school examination questions during the lessons … by the time your child leaves, he/ she will be trained on how to tackle his/ her school homework & school examination papers accurately & efficiently.
Not a month later… or even a week later, but immediately!
During the P5 Grade Accelerator Programme™, we'll be revealing the exact same study strategies used by our top-performing primary school students. These strategies have helped them save hours studying every day and yet allow them to score As & A*s during their school examinations time & time again!
So… if you are looking for:
1) A highly robust methodology to sharpen your child's Science answering techniques, especially in their open-ended section (… such that he/she no longer loses marks unnecessarily due to missing links, key words or key phrases)
2) An engaging teacher with a strong proven track record with primary school students (>80% As and A*s) (… trust us: teachers make or break the learning experience for students. Set them up with the right teacher & they'll enjoy the learning process for life)
3) A comprehensive set of notes to tackle Science questions that high-performing primary school students use to excel in their examinations (… you'd want your child to get his/her hands on these materials & start revising now. The best part: Your child doesn't have to spend countless hours trying to study, because we've distilled the most important parts to take note!)
… then this course may just be perfect for your child.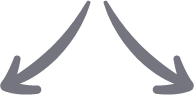 Now, let's be real. Is this going to be easy?
There is ALWAYS going to be a bit of discomfort, uncertainty and plenty of hard work when your child is trying to learn and apply our answering structures to tackle examination questions. That is normal and many of our students go through the same process all the time.
Once your child pushes past that discomfort, that's when you will notice real growth in his/her learning. It will not be a walk in the park, but we have plenty of materials & close guidance to help your child improve his/her answering techniques!
We'll see your child at our regular class!
Frequently Asked Questions
How are the fees computed for the P5 GAP™?
The Grade Accelerator™ Programme will be billed termly (i.e. every 3 months), in which you will be billed based on the number of lessons in each term. The fee of each lesson is $80 (nett – inclusive of GST). Each term, on average, works out to be approximately $960.
We have four terms in an academic year for Primary 5 students & they are segmented as the following:
– Term 1: January, February & March
– Term 2: April, May & June
– Term 3: July, August & September
– Term 4: October & November
If you were to enrol your child in the middle of the term, the fees will be pro-rated accordingly.
My child is very weak. Do you have classes catered specially for my child as I am afraid he/she will not be able to catch up with the pace of the class ?
We do not segregate the classes based on their ability.
The key objective of the GAP™ classes is to introduce and expose students to the various forms of writing and the techniques involved in tackling Science questions.
As long as our students can understand what is being taught in class, they will do fine. In such situations, we will advise on the suitability of our classes after your child has attended a trial session.
My child does not like to do homework. Will your programme still be helpful?
If your child is unwilling to cooperate with us, our programme will not be effective for him/her.
Completing their homework is an essential aspect of the learning process as it provides us the feedback on whether your child is able to apply the techniques and structures of writing independently.
This enable us to identify students who "fall through the cracks", allowing us to raise the challenges and difficulties faced by our students, prompting closer communication and cooperation between us and parents.
Do you offer trial lessons?
Yes, we do. We can arrange for a trial lesson at a concessionary fee of $80.
The purpose of the trial lesson is to allow your child to better understand the teaching pedagogy that is adopted at our centre without a long term commitment.
Can I start the P5 Science Programme without a trial lesson?
It is mandatory for prospective students to enroll for a trial lesson, prior to the commencement of lessons with The Pique Lab.
For us, we're all about the best fit. There are two main qualifying criteria when we shortlist students for our regular classes: 1) Learning Attitude, 2) Learning Aptitude (Ability)
1) A student with a good learning attitude and aptitude will be the best fit for our Science programme. We're best able to help him/her improve in the shortest period of time (In some cases, we've had students who saw their grades jumping from 70s to high 80s in less than 3 months)
2) A student with a good learning attitude and poor learning aptitude will eventually improve, so long as they put in the hard work to memorise, revise and apply what they learn. They'll probably take a longer time to absorb the subject matter, but we've seen them improve once they're equipped with the right skills to excel.
3) We've also worked with students with poor learning attitudes (i.e. lazy) and good learning aptitudes. Assuming that these students comfortable with the learning environment, we can try to work with them to overcome their learning challenges. However, a lot of effort is often required to get them to a state where they're ready to learn and improve. Parents usually commit for one term to assess if our classes work for their kids. In certain cases, we've managed to inspire and motivate them to change for the better.
4) The regular classes are not suitable for students with poor learning attitudes and aptitudes. In most cases, these students tend to be disinterested in the subject matter and have problems trying to pay attention in class. (Read more below on these students can be helped)
We recognise that our primary school Science programmes are not a one-size-fits-all solution for every student. While we strive to provide the best learning environment for our students, we also understand that not every student will benefit fully from our programmes. As such, we've decided to put in place a behavioural assessment during the trial lesson to quickly assess if the student has a higher propensity of improvement under our guidance.
During the trial lesson, the teacher is able to observe the student's performance and highlight any potential challenges so that parents can make an informed decision before committing to our regular classes. This is especially important as it is crucial for parents and teachers to align their expectations and work hand-in-hand to maximise a student's potential.
On the contrary, if a student exhibits signs of inattentiveness, disruption and/or laziness, it's not that he/she cannot be helped. Rather, a different learning approach should be adopted & it's typically best administered through a private 1 to 1 arrangement, which we do not offer at our centre. As different students have different learning needs, our role as educators is to find one that best fits them, so they can spend their time meaningfully every week.
Do you have lessons during holidays?
Lessons for Primary 5 students will take place from January till the last week of November.
Classes will still carry on during school holidays (i.e. March, June & September). However, if the lesson falls on a public holiday, there will be no class on that day.
The materials for that session will be given to students as homework & they will be reviewed together in class in the next session.
Do you offer make-up classes?
We allow three make-up lessons in a term [E.g. Jan – Mar (one term), Apr – Jun (one term), Jul – Sept (one term), Oct – Nov (one term)]The make-up has to be carried out within the same week in any of our existing group classes if there are available slots.
Please check with your dedicated Community Manager if you would like to arrange a make-up lesson.
If your child is unable to attend the make-up lesson in any of our existing group classes (despite having available slots), the materials will be handed to him/her in the next lesson.
My child is doing well in school. How would your centre help him/her to achieve or maintain his/her A*?
Students who have been scoring A*s usually understand the concepts completely and are able to articulate their thoughts most of the time.
We categorise these students as high-achievers or high-performers. From our observation, these group of students typically face two key issues:
1) Extreme Carelessness
They do not take time to read and analyse each question carefully and tend to speed read through the question, choosing the first option that "seems" correct.
They hardly annotate the diagrams and highlight keywords when attempting those questions, often misreading the question.
2) They Don't Know What They Don't Know
It is easy for students to clarify their doubts if they are aware of their shortfalls. Given that the margin of error to achieve an A* is very small, It is often challenging to identify their misconceptions before they surface and lose their precious marks in exams.
How We Help Them
To overcome these challenges, our students at The Pique Lab are trained to annotate on their diagram accurately and effectively, such that they are able to lift sections of the question to form the structure of their Science answers. Paraphrasing is a big "no-no" as students tend to distort the intention and explanation of their science answers.
Students will also gain access to ample practice of writing the "end to end" thought process when tackling questions, regardless of whether the question is a 1 or 2 mark question. As what we always emphasize to our students – "The questions during practice should only serve as a reference for practice. Writing in full would help you train your ability to tackle questions that require a longer elaboration to be awarded the full marks.
How would you assess my child? How do you know if he/she is progressing well?
During our lesson, our instructor will call on students randomly to answer questions. From your child's response, we'll have a brief idea of whether he/she is on the right track.
We assess from the following pointers:
– If your child knows the concepts
– If your child understands the concepts
– If your child is able to apply the concepts
We'll also have in-class diagnostic tests occasionally to assess their level of knowledge. Homework will also be given in our regular classes
After joining your classes, how can I assist my child to ensure that he/she learns most effectively?
We would like parents to assist us in their child's learning in the following ways:
#1: Ensure that your child completes his/her homework on time
Homework is an essential part of the "feedback system" to our specialists. Through our specialists' marking, we will be able to identify students who have not been able to execute the appropriate answering techniques independently.
#2 Review the corrections together with your child
We recognise that parents often find it challenging to coach their child on Science and we do not expect your to do so if your child is attending lessons with The Pique Lab.
However, we do hope that you can take some time to review with your child the mistakes identified through our marking. Your child should be able to explain what was missing in his/her answer. If it does not sound convincing, it is highly likely that your child needs to clarify those mistakes with their respective specialists again.
This reviews process helps us to avoid the situation where students make the same mistakes over and over again without gaining the insights to the areas of improvement

Ready To Get Started With Us?
Pick the P5 2021/ P6 2022 academic level & the list of classes will populate accordingly on the form.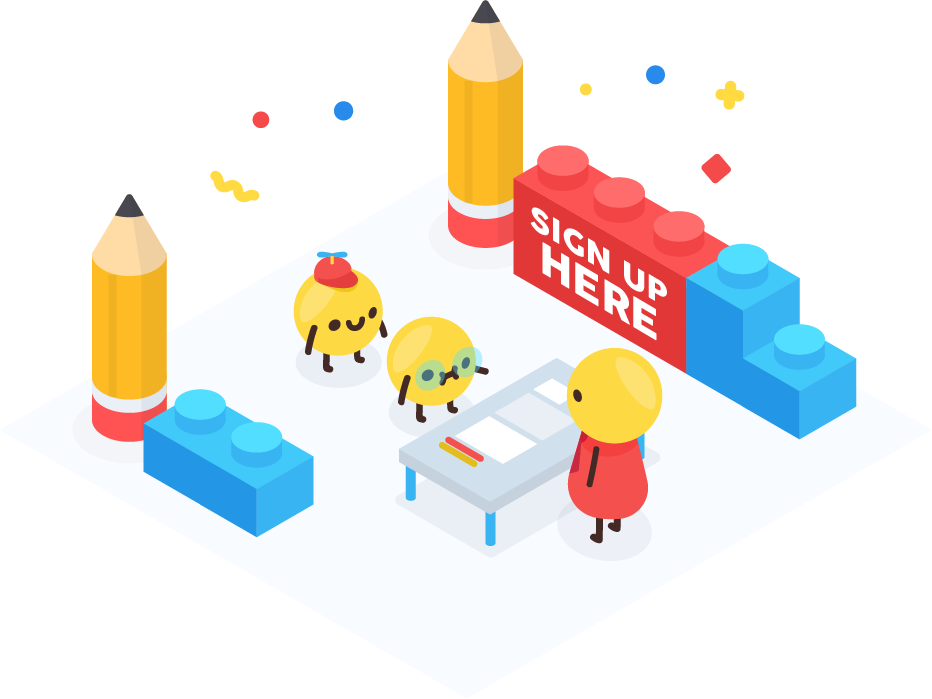 So, You're Interested In The
P5 Grade Accelerator Programme™?