COVID-19 Operational Advisories (Ad-hoc Workshops)
Dear Concerned Parents,
We hope that you and your family are doing well!
Here are some quick updates regarding our Centre's operations in light of the recent safe distancing measures implemented by the Ministry of Health.
These measures are designed to significantly reduce movements and interactions in public and private places, in a bid to curb the local transmission of COVID-19.
(A) Changes to our Customer Care Operations
(1) Our reception will be closed from 7 April 2020 (Tuesday) to 4 May 2020 (Monday).
(2) Although our reception has to be closed, our Customer Care team will continue to support you with your questions during this period as they will be working from their homes during their allocated shift periods.
(3) Please refer to the following support channels:
☎️ Phone Calls/ WhatsApp: For enrollment enquiries (e.g. registration/withdrawal, fee payments, lesson make-ups & class transfers)
Our team of senior staff has been assigned to hold onto the Company's mobile phones during the aforementioned period.
Our phone lines and WhatsApp support channels will continue to function during our usual operating hours:
– Monday: 12PM to 7PM
– Tuesday to Friday: 12PM to 9PM
– Saturday to Sunday: 8.30AM to 7.30PM
🖥 Technical Help Over Website Live Chat: For technical enquiries related to your child's digital learning experience
👉🏻 Click on this link to pull up the chat window: https://pique.one/helpdesk
We have decided to dissociate technical help from our WhatsApp support channels so that we can help those who need assistance immediately.
Our Live Chat system allows us to help multiple parents at once by assigning tickets to available Customer Care team members. This is much more efficient as compared to texting us or calling us.
(B) Digital Lesson Experience
(1) There will be 𝗡𝗢 𝗰𝗵𝗮𝗻𝗴𝗲𝘀 to the digital lessons. Meeting IDs and passwords will still be disseminated to you via Email and WhatsApp & your child is expected to continue his/her online lessons.
(2) As part of our Business Continuity Plan (BCP), we have invested in plenty of equipment to boost our team's productivity at home. This includes additional network infrastructure for our academic members so that they can continue to conduct lessons reliably at home.
(3) Students who are attending the workshops will receive their materials at least two days prior to the commencement of their workshop.
For safety & logistical considerations, we will be couriering these materials to your residence at NO EXTRA COST 😄 to you. More information will be sent to you via WhatsApp prior to the commencement of the workshop.
Moving Forward
While these measures are understandably disruptive to our usual operations, our team will continue to adapt and support our community members in the best way possible in our own capacities.
We seek your kind understanding and patience during this period if we are unable to get back to you as promptly as we usually do prior to this COVID-19 situation. We'll also be putting up a list of frequently asked questions (FAQs) on the academic updates page so that you can continue to be kept informed.
Thank you & stay safe!
💕 Together With You,
The Pique Lab
Frequently Asked Questions
Q) Why do you have to courier the worksheets to me? Why can't I print the worksheets on my own?
Our team has decided to courier the documents to you as this eliminates the inconvenience behind printing the handouts or having your child attempt the questions electronically.
Given that your child's upcoming examinations are very likely to be done on paper, we want to retain the familiarity behind attempting questions and writing answers on paper. It is very important to not lose this touch, especially with the increase in digitalised learning during this period.
Lastly, this decision was made to protect our organisation's intellectual property interests.
Q) What happens if I or my child experiences any technical issues?
(1) We will be sending you a user manual, along with a video walk-through on how to set things up.
(2) We strongly suggest that you and your child conduct a demo session before the actual lesson.
(3) If you still experience any technical difficulties, please try on an alternative device.
(4) If you are still unable to resolve your problem, our Customer Care team can help you out at our premises.
However, we will need you to make an appointment with our Customer Care team via WhatsApp prior to dropping by, so that we can assign an available technician to help you out when you arrive.
Our academic team will not be available for consultations when you or your child drops by.
Q) Can my child access the live video lesson on two or more devices?/ Can I share access with my friends?
No, we only permit one student to be connected to the live video lesson at any point in time.
This is because we need to be fair to all of the students who have paid for academic support & also to prevent the abuse of our video lessons.
Attendance will be taken before the start of the lesson. Unidentifiable students or duplicate students will be removed from the lesson.
Q) What happens if my child is unable to attend the scheduled live video lesson?
If your child is unable to attend a scheduled video lesson, please reach out to our Customer Care team to arrange for a make-up lesson in any of our existing scheduled video lessons within the term.
Please take note of the following terms & conditions for make-up video lessons:
(1) Please check with us for the list of available classes.
(2) Please request for your video make-up lesson at least twenty-four (24) hours in advance and no earlier than thirty (30) days in advance.
(3) If your child missed his/her scheduled make-up video lesson, we will not be able to offer a second make-up video class.
Q) Why am I unable to record the live video lesson?
Due to the sensitivity of the material, we are not permitting video playbacks in order to protect the organisation's intellectual property interests.
As such, we seek your kind understanding to get your child to pay close attention during the lesson and ask any questions if he/she has them.
Besides, our teachers are also available to address any Science-related questions on the academic WhatsApp line during this entire period. 
Q) When will you resume offline lessons?
Presently, it appears that we are in the infancy phases on this global pandemic and there is no clarity as to when the existing precautionary measures will be relieved by the ministries. 
Given our present resources, we are only able to support one form of learning at any point in time.
Based on the current plan, video lessons will take place for the whole of Term 2. We will continue to assess the situation and advise our next steps for Term 3.
We are also trying not to change our plans rashly in order to avoid bringing more inconvenience and distress to our community.
Q) I'm only interested in offline classes. Can I reserve my seat or credit my fees in case the situation gets better?
Presently, it appears that we are in the infancy phases on this global pandemic and there is no clarity as to when the existing precautionary measures will be relieved by the ministries. 
Given that there are limited seats available in our classes and business overheads, it is only fair and just if our existing resources go towards helping paying students.
While we appreciate your support for our offline classes, it is also important for us to continue to sustain ourselves, so that we can give more value to our community. If you are uncomfortable with our digital plans, you can explore other alternative education partners who can best serve your child during this period.
When the situation recovers, you may check back with us on the availability of our classes and our Customer Care team can advise you from there.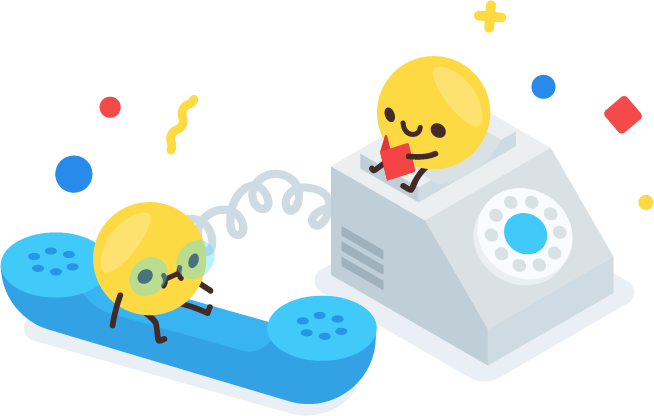 Do you need clarifications?
Don't worry, let us help you. Click the button below for help.