S2 Content Mastery Course
Become Great At Tackling Questions on "Energy", "Work Done" & "Power"!
What Your Child Will Be Learning
During this 6-hour content-packed masterclass, we'll work closely with your child to improve his/her answering techniques to tackle questions on the topics of  Energy, Work Done & Power.
🧱 Understand Key Science Concepts From These Topics
✅  Identify the factors affecting the 6 types of energy and their sources (… this will be a quick recap on what your child has learnt in primary school. We'll also be introducing mathematical formulas for GPE & KE, which will come in handy during calculations!)
✅  Revisit commonly tested 'Energy Conversion' examples (… plus we'll teach your child how to relate thermal energy to the concepts of Particulate Nature of Matter.)
✅  Learn how to calculate the amount of energy an object possesses in different scenarios (…  we'll also show how the 'Principle of Conservation of Energy' should be applied when tackling such questions!)
✅  Understand the pros & cons of renewable and non-renewable sources of energy (… and evaluate their practical usage in a small island like Singapore!)
✅  Learn all about 'Work Done' (… aside from knowing how to identify whether there is any work done in various scenarios, we'll also teach your child how to calculate work done and appreciate how gravity, friction and external push/pull forces work together.)
✅  Relate work done to Gravitational Potential Energy and Kinetic Energy (… it's important to know how to link these concepts together in order to determine if an object accelerates, decelerates or moves at a constant speed!)
✅  Learn all about 'Power' (similarly, we'll show your child how to calculate the power generated by objects in various scenarios!)
🚀

Valuable Examination-centric Resources To Accelerate Understanding
Your child will NOT leave this workshop empty-handed.
Not only will our Secondary Science Specialists take your child through the step-by-step process of tackling Energy, Work Done & Power questions, we'll also provide your child with beautifully-illustrated notes, worksheets and worked examples that are designed to help students learn these Physics topics easier, better and faster.
These valuable resources will help to shorten the learning curve tremendously. You and your child can expect to save lots of valuable time and frustration trying to figure out what examination setters are looking out for.
Here's a sample of what your child will receive…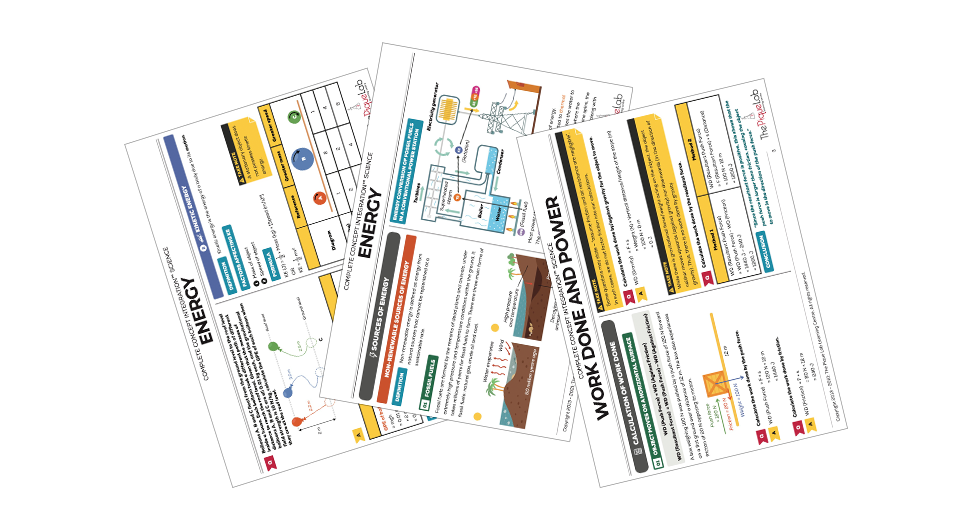 💣

Avoid 'Concept Traps' That Cause Most Students To Lose Marks Unnecessarily
It is important to have an understanding of the common conceptual pitfalls so that your child can learn to avoid them. We also included little 'warning notes' to remind students of potential misconceptions in their syllabus.
Do not underestimate these tips as they will help your child improve the odds of scoring an A for his/her Science examination!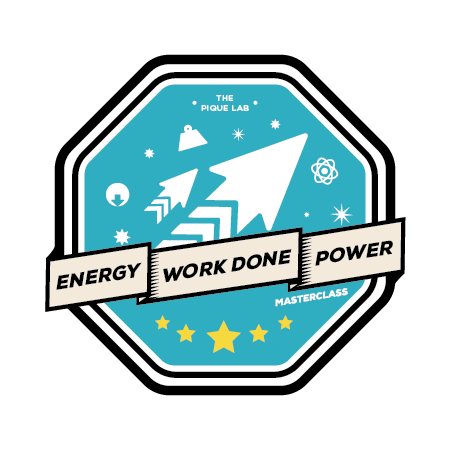 Energy, Work Done & Power Masterclass
Level Eligibility: Secondary 2
(O-Level (Express)/ IP/ IB/ IGCSE)
Session(s): 2
Total Duration: 6 hours (2 x 3 hours)
Tuition Fee: S$357
Learning Arrangement:

Digital Classes
Onsite Classes* (subjected to changes to National Safe Management Measures)
About Your Child's Instructors
Your child will be taught by one of these instructors from our Secondary Science Specialist team.
Mr. Kenneth Mak
Secondary Science Specialist

Mr. Kenneth is the co-founder & Secondary Science Specialist of The Pique Lab. When it comes to secondary school Science, he is the go-to guy!
With more than 11 years of teaching experience, he has experimented with plenty of studying strategies, keywords & template answers. He knows what works for the student and what doesn't. Using the proven techniques from our Complete Concept Integration™ program, he has helped more than 80% of his students clinch As and A*s during the PSLE Science examination.
Seasoned by experience, he is known among parents for building rapport with his students & helping them achieve tremendous academic results in the shortest period of time.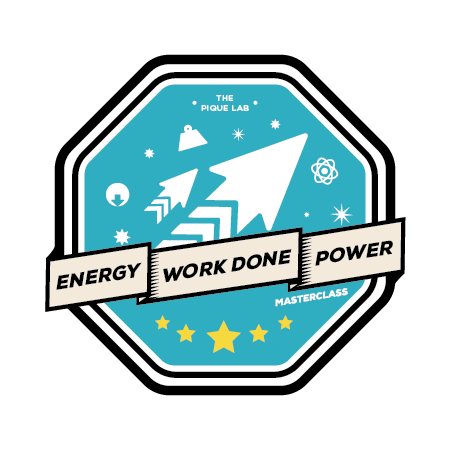 Here's What Your Child Will Receive
When your child enrolls today, he/she can look forward to gaining access to:
6 Hours of Lesson Time on Energy, Work Done & Power
55 Pages of Beautifully Illustrated Science Notes
Question Booklet Containing 38 Questions Adapted From Past Year Examination Papers For Application
14 Additional Practice Questions For Extra Hardworking Students!
Visualise The Digital Experience
Here's How We Make It Easy For Parents & Students
Visualise The Onsite Experience
Here's How Keep Your Child Safe With Enhanced Measures
From the beginning, your child's safety and well-being have always been important to us. We will be adopting a series of government-mandated measures to make our onsite experience as safe as possible for our learners.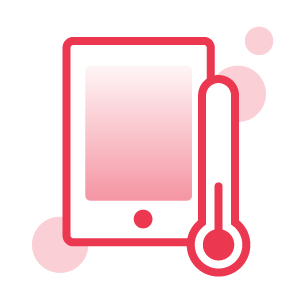 SafeEntry Registration & Temperature Screening
Every student authorised to attend onsite lessons will need to report to the Temperature Screening Station before attending the class:
(i) Undergo health screening (temperature taking & health declaration)
(ii) Check in via TraceTogether-Only SafeEntry if the following conditions are met:
You/your child have not had close contact with a confirmed COVID-19 case in the past 14 days
You/your child are not currently under a Quarantine Order or Stay-Home Notice
You/your child do not have a fever or flu-like symptoms
You/your child agree to the terms and consent to the collection and use of your information for the purpose of COVID-19 contact tracing
✳️ Please ensure that your child brings along his/her TraceTogether token or mobile phone with the TraceTogether App to facilitate the SafeEntry processing.
⚠️NOTE:
(1) The TraceTogether Token or App is mandatory from 1 June 2021 onwards. Students without the token or the app will not be allowed to enter the premises.
(2) SafeEntry Check-in via SingPass or Mobile QR code will no longer be accepted from 17 May 2021 onwards. Scanning of barcodes on personal identification cards to check in to venues will still be allowed until 31 May 2021.
(3) If your child is living in the same household as a family member who is unwell, he/she should not be attending his/her onsite lesson for that particular week.
(4) Students and staff who are unwell (i.e. fever or respiratory symptoms) will not be allowed to enter our premises.
(5) Students and staff who are on Health Risk Warning (HRW) are encouraged to minimise unnecessary social interactions and may only be allowed to enter the centre if they produce photoevidence of a negative Antigen Rapid test (ART) taken on that day.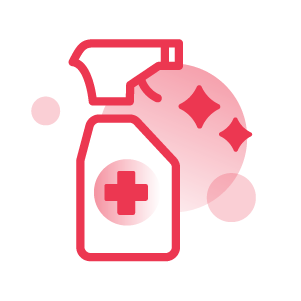 Disinfection Between Classes & Regular, Extensive Sanitisation Efforts
Classrooms will also be thoroughly sanitised before and after classes.
We have also stepped up our sanitisation efforts in classrooms and common areas with the use of NEA-approved professional cleaners.
Deep cleaning by fogging non-toxic, skin-friendly chemicals have also been scheduled on a weekly basis.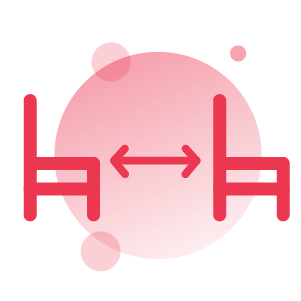 Revised In-Class Seating Arrangement
Students attending onsite lessons will be split into groups of 5 with at least 1-metre distancing between groups.
As much as possible, we will attempt to assign onsite classes across all of our classrooms in the other units on the same level to avoid intermingling between students.
Entry/exit timings of all students will also be staggered.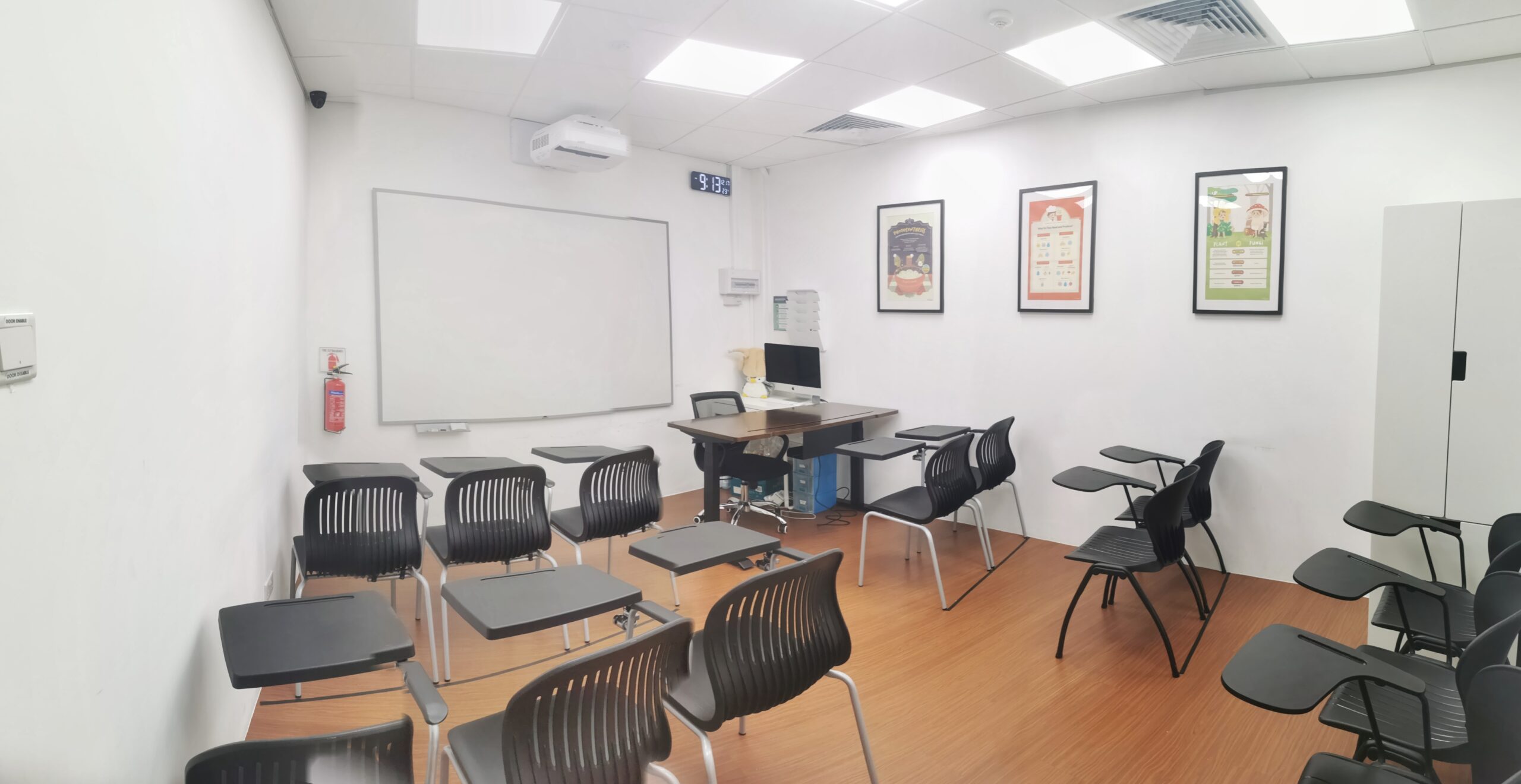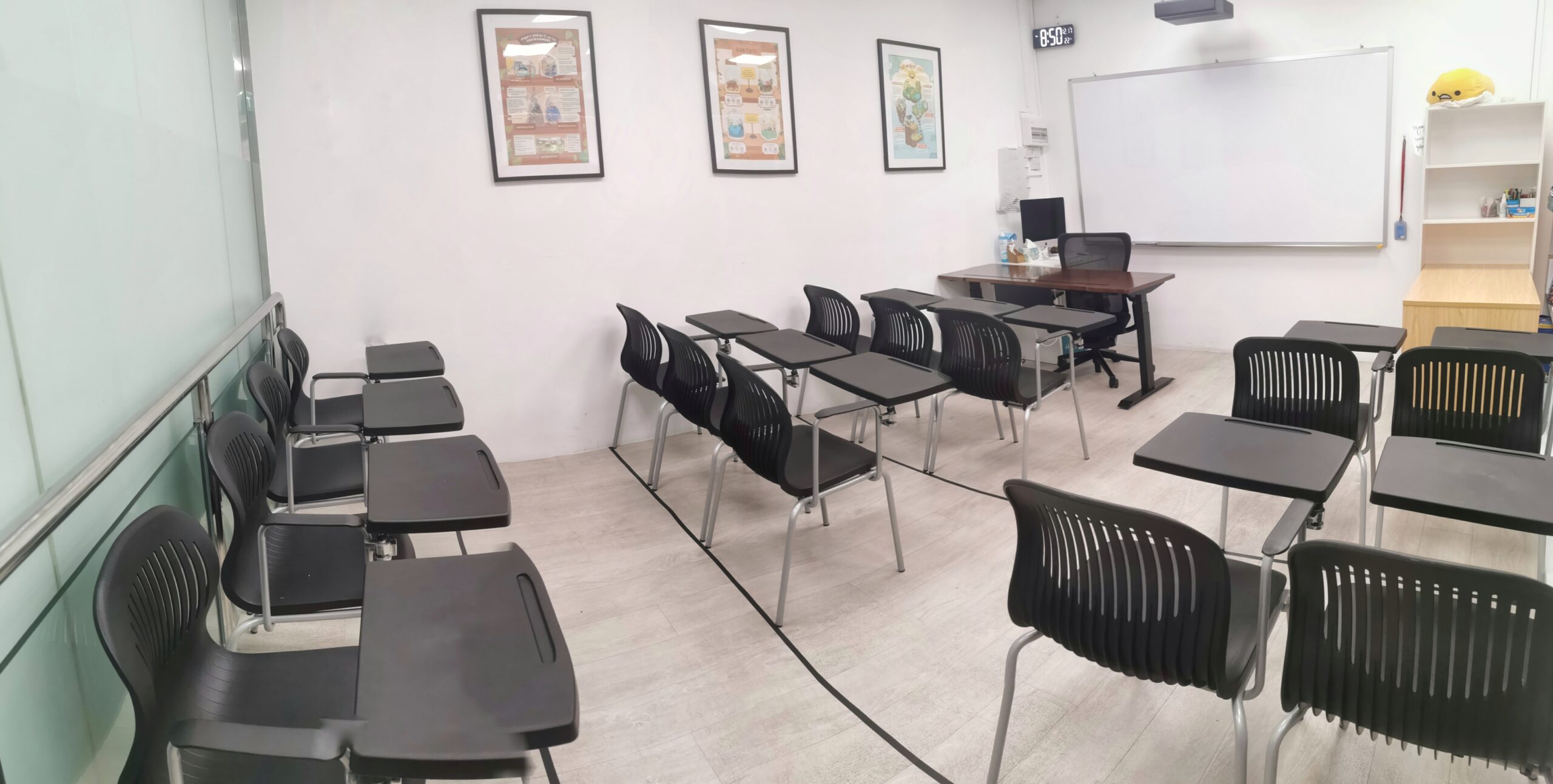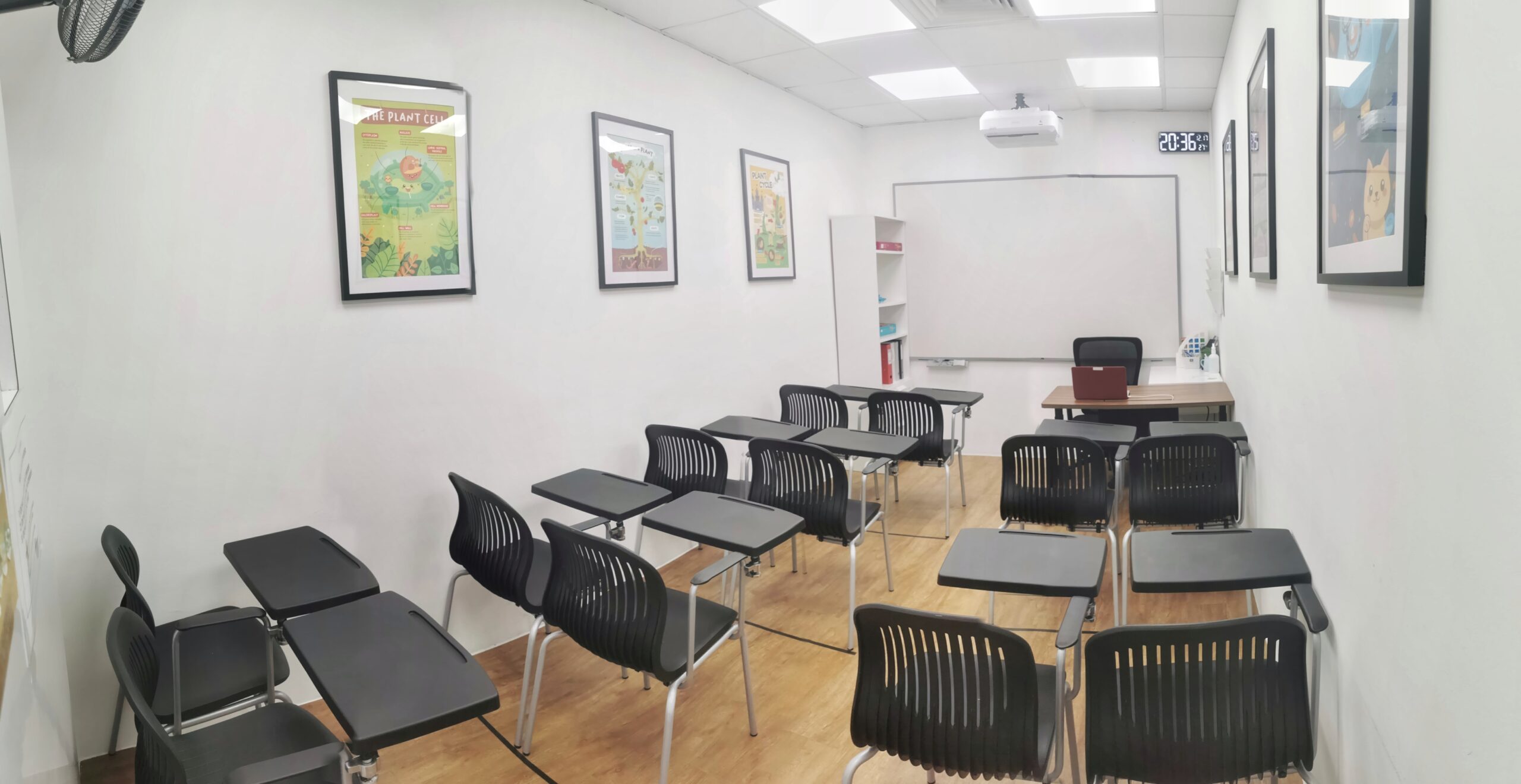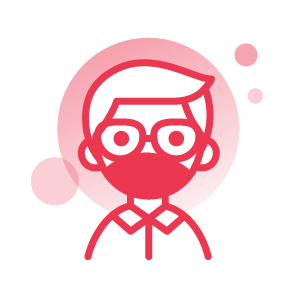 Use of Masks
All students will be required to wear a mask at the Centre. Students can choose to wear a face shield on top of a mask for additional protection if desired.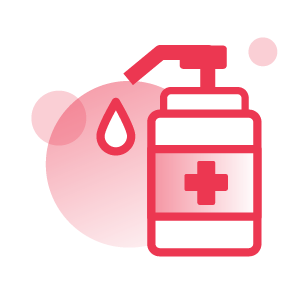 Easy Access to Sanitisers
Automated hand sanitiser dispenser machines have also been installed along all common areas for students to use when necessary.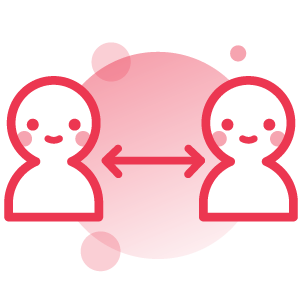 Safe Distancing Control In Common Areas
Aside from the installation of safe distancing markers on the ground, safe distancing ambassadors will also be deployed to remind students to keep a safe distance from each other.
As much as possible, parents who are picking up their children should make pick-up arrangements at Level 1 to avoid crowding the waiting areas.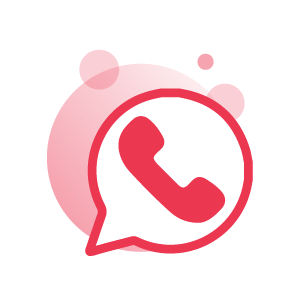 Changes to Reception Operations
Our Reception will also remain CLOSED for enquiries and payment.
If you would like to learn more about our programmes or products, please contact us via WhatsApp, Email or Live Chat.

S2 Energy, Work Done & Power Masterclass Details
Suitable For Students In O-Level (Express)/ IP*/ IB*/ IGCSE* Track (*See FAQ)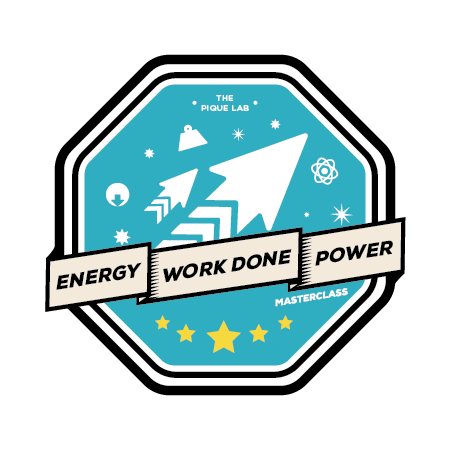 Hello There!
There are NO available S2 Energy, Work Done & Power Masterclass at this point in time.
If you'd like to be given the heads up when our enrollments open, please fill in the Interest Check form below.
Thank you! 🙂

Please fill in the following form accurately.
Note: You'll be redirected to a confirmation page after the above registration has been successfully processed.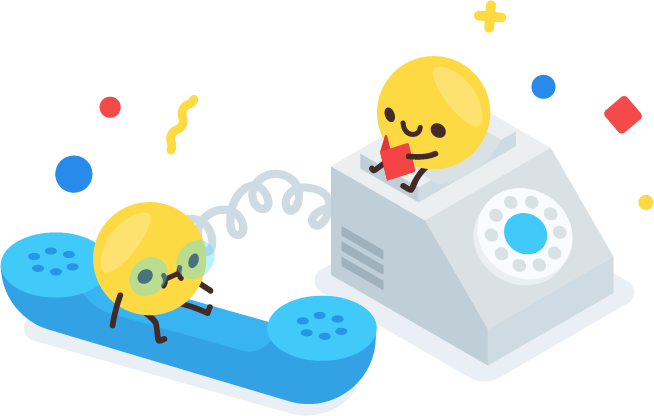 Don't worry, let us help you. Click the button below to schedule a free call-back.