Dear Parents,
We hope that you and your family have been doing well!
Thank you for your patience and understanding with the operational changes thus far.
Although we have faced challenges, we are grateful for the opportunity to continue supporting your child's learning progression during this period of uncertainty.
As announced by the ministries, Phase 2 of Reopening will be commencing on 19 June, with certain limits. These limits include but are not limited to:
•  People should maintain a safe distance of at least 1 metre at all times.
•  Where this is not feasible, safe distancing should be maintained between groups, with each group having no more than five people. Groups must maintain 1m distance from each other.
The Centre's Stance on Reopening in Phase 2
We understand that many parents are concerned with regards to whether onsite lessons will be able to commence here from June 19 onwards.
Based on our risk assessment, the Centre will not be reopening on 19 June until further notice.
While we do not have a definite answer as to when we will resume onsite lessons, we'll like to share with you the considerations we had when making this decision:
#1 Consideration: Safety of Our Students & Staff
While extensive screening procedures can be put in place, we still need to manage the risk of having asymptomatic carriers who can spread the virus, without showing fever or any respiratory symptoms. As advised by the ministries, social distancing is necessary in order to keep the number of new cases under control and prevent large clusters.
This is also an exceptionally crucial time for the graduating Primary 6 students. We do not want anyone in our community to be placed in a situation where they may be inconvenienced in the event of an infected case at our centre, as stay-home-notices may be served.
Given the above considerations, we do not want to endanger our students and staff by recommencing onsite lessons at this point until further notice.
#2 Consideration: Class Sizes
At this point, most of our classes have 12 to 14 students enrolled in them.
After taking into account the physical constraints of our classrooms along with the social distancing measures, it is not logistically possible to accommodate onsite lessons.
To get around this, we have considered alternatives:
Alternative 1: We have considered the prospects of opening up more classes to reduce the number of students in each class.
However, this is also deemed to be challenging on two fronts:
(A) The teaching schedules of our academic staff are at full capacity.
(B) Downsizing the class will also be futile if any student in a given class refuses to transfer to an alternative class due to personal preferences.
Alternative 2: We have also considered the prospects of conducting digital lessons concurrently with on-site lessons at the exact same time slot. Some parents have proposed us to go with this as this solution may benefit both groups of students: those who prefer onsite lessons AND those who prefer digital lessons.
However, it is important to understand that it is difficult for the teacher to give undivided attention to students attending onsite classes AND students who are tuned in digitally:
(A) As you may have already noticed, it is inevitable that technical issues can surface sporadically from time to time in a digital class environment. Instead of leaving the student to figure things out, the teacher is expected to communicate that to the Customer Care team, so that we can reach out to the affected student's parent to get him/her back online.
(B) Other delivery challenges include:
– Visibility issues for digital lesson students who are trying to see what is written on the whiteboard (instead of the digital board).
– Audibility issues for all of the stakeholders: The teacher who has to wear a headset needs to be able to hear students in the digital classroom AND students in the onsite classroom. To fix this, some parents may then suggest that we put the students who are tuned into our digital lessons on loudspeaker instead. This will not work very well because any ambient noise will be picked up and it is generally challenging to listen in to the class.
(C) From a logistical standpoint, it is also difficult to come up with a truly equitable system to decide which student can attend on-site lessons and which student can attend digital lessons for a given week. Assuming that a system is in place, this may confuse more parents than it tries to help.
#3 Consideration: Learning Environment
During our onsite and digital lessons, our teachers adopt a participative approach with the students in order to create an interesting and fun environment for students to learn.
With the social distancing measures in place, it will inadvertently change the dynamics of the learning environment. As a result, students may not be able to discuss effectively with their classmates and teacher.
In the meantime, we are assessing the prospects of incorporating other discussion formats in our onsite classes, so that our students can continue to learn effectively.
Moving Forward
We would like to assure you that your child's education and learning progression is the top priority to us.
As your child has experienced digital lessons with us, we'd like to assure you that you'd be able to expect the same experience and results with us through this period.
We've also been keeping track of our students' progress through tests and assessments in order to ensure that they're keeping up with the digital lessons.
That being said, we completely understand that the digital learning model may not be suitable for all students. If you have any feedback or thoughts about the situation, whether good or bad, we welcome you to share them with us in the form below.
Once again, we thank you for your patience and support during this period. As announced, more information will be shared by the respective ministries over the upcoming days and we will definitely keep you updated once there are any changes to our operations.
Frequently Asked Questions
Q) Why do you have to courier the worksheets to me? Why can't I print the worksheets on my own?
Our team has decided to courier the documents to you as this eliminates the inconvenience behind printing the handouts or having your child attempt the questions electronically.
Given that your child's upcoming examinations are very likely to be done on paper, we want to retain the familiarity behind attempting questions and writing answers on paper. It is very important to not lose this touch, especially with the increase in digitalised learning during this period.
Lastly, this decision was made to protect our organisation's intellectual property interests.
Q) What happens if I or my child experiences any technical issues?
(1) We will be sending you a user manual on how to set things up.
(2) We strongly suggest that you and your child conduct a demo session before the actual lesson.
(3) If you still experience any technical difficulties, please try on an alternative device.
(4) If you are still unable to resolve your problem, our Customer Care team can help you out over the phone. 
Q) Can my child access the live video lesson on two or more devices?/ Can I share access with my friends?
No, we only permit one student to be connected to the live video lesson at any point in time.
This is because we need to be fair to all of the students who have paid for academic support & also to prevent the abuse of our video lessons.
Attendance will be taken before the start of the lesson. Unidentifiable students or duplicate students will be removed from the lesson.
Q) What happens if my child is unable to attend the scheduled live video lesson?
If your child is unable to attend a scheduled video lesson, please reach out to our Customer Care team to arrange for a make-up lesson in any of our existing scheduled video lessons within the same academic week.
Please take note of the following terms & conditions for make-up video lessons:
(1) Our academic week starts on a Thursday and ends on a Wednesday in the next week. (NOTE: We may not have classes for your child every day and at every time slot. Please check with us for the list of available classes.)
(2) Please request for your video make-up lesson at least twenty-four (24) hours in advance and no earlier than thirty (30) days in advance.
(3) If your child missed his/her scheduled make-up video lesson, we will not be able to offer a second make-up video class.
Q) Why am I unable to record the live video lesson?
Due to the sensitivity of the material, we are not permitting video playbacks in order to protect the organisation's intellectual property interests.
As such, we seek your kind understanding to get your child to pay close attention during the lesson and ask any questions if he/she has them.
Besides, our teachers are also available to address any Science-related questions on the academic WhatsApp line during this entire period. 
Q) When will you resume offline lessons?
Presently, it appears that we are in the infancy phases on this global pandemic and there is no clarity as to when the existing precautionary measures will be relieved by the ministries. 
Given our present resources, we are only able to support one form of learning at any point in time.
Based on the current plan, video lessons will take place for the whole of Term 2. We will continue to assess the situation and advise our next steps for Term 3.
We are also trying not to change our plans rashly in order to avoid bringing more inconvenience and distress to our community.
Q) I'm only interested in offline classes. Can I reserve my seat or credit my fees in case the situation gets better?
Presently, it appears that we are in the infancy phases on this global pandemic and there is no clarity as to when the existing precautionary measures will be relieved by the ministries. 
Given that there are limited seats available in our classes and business overheads, it is only fair and just if our existing resources go towards helping paying students.
While we appreciate your support for our offline classes, it is also important for us to continue to sustain ourselves, so that we can give more value to our community. If you are uncomfortable with our digital plans, you can explore other alternative education partners who can best serve your child during this period.
When the situation recovers, you may check back with us on the availability of our classes and our Customer Care team can advise you from there.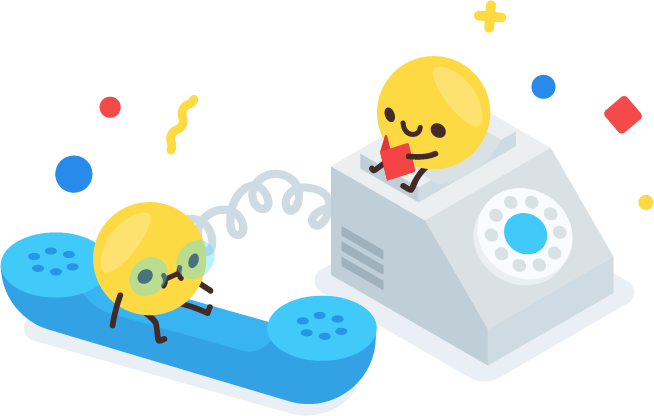 Do you need clarifications?
Don't worry, let us help you. Click the button below for help.